How many times have you seen a closet makeover that ended with just a few basic items hanging in it, and you thought "Who in the world has only three shirts?" Of course, anyone can make a closet look neat and tidy if they take 90% of their belongings away! But, what about those of us who prefer to keep most of what we have? Where are the real solutions for organizing a closet?
(This post may contain affiliate links (*). That means that I make a small commission from sales that result through these links, at no additional cost to you. You can read my full disclosure here.)
Real Solutions for Organizing a Closet
You know exactly what I mean, and if you don't, try watching a few of those makeover shows or read a few makeover articles about closets. I bet you won't make it through more than a couple before you see a tiny, unorganized, closet that is crammed full of clothes.
Then, comes the after shot — a seemingly more spacious, albeit beautiful, closet. The caveat here is that the closet now has only three shirts and maybe a bathrobe. Then, you feel a little deceived because they didn't show you the real world closet.
Well, just to set your mind at ease, they mostly empty it out so that you can see the structure of the closet. But, I understand how it comes across as a bit dishonest when they are claiming to have created more space. What you really want is an accurate representation. So, a true before and after is not too much to ask. Right?
How We Got to This Point…
A few years ago, I wrote a post on small closet tips. Mostly, that post centered on providing ideas for small closets, but also on how to create a closet space when you have none. From that post, I have had so many emails, which led me to write further posts in an attempt to answer the most common questions.
One of those questions was concerning sloped ceilings. For those people, I wrote about sloped ceiling closets. Many other questions were concerning how to efficiently store clothing. So, I wrote about space saving ways to store your clothes. Then, questions came on construction, and I wrote about how I build closet systems on the cheap.
But, I also learned a lot about what you want from the compliments I received. Of those, the biggest comment was that people were happy to see that my closets were either completely full or completely empty. There was no subterfuge in trying to make tiny closets appear larger by removing almost all of the clothes.
This brings me to my next topic, which is providing you with some real solutions for real problems. After all, who is going to only hang a handful of items in a closet?
Real Solutions for Organizing a Closet…
Ditch the Baggage:
Yes, I am going to go there. I know you want to keep most of what you own. So go ahead and do so! But, if you haven't cleaned out your closet in a few years, there are bound to be things in there that you don't need or will never use.
Wouldn't it be better if, instead of taking up space in your closet, someone else could get some use from those clothes? So, a good rule of thumb is to go through your closet and ask yourself, did you wear that within the last 12 months? If not, will you wear it within the next 12 months?
If you answered no to both questions, or you just can't make up your mind, place the item in a donation box. The only exception is those few items that are for very special or rare occasions. (Think wedding dress, funeral suit, or an evening gown).
When to Stack vs When to Stand:
This comes straight from the questions pile. "Is it better to always use the file folder method or are their times when it is better to just stack"? This question was in reference to my post on space saving ideas for clothes. Specifically, she is asking about how I organize my drawers
So, by now you have probably seen the Mari Kondo method everywhere. If not, it is an alternative folding technique which organizes clothes like a file folder instead of the old way of stacking. It works wonderfully because it utilizes drawer space more efficiently.
It also lets you see what you want without having to dislodge an entire pile of clothes. Now, if you have children or [ahem…] a husband who does not share your love for keeping things organized, you can appreciate this.
So, back to the question… The answer is yes, there are times when stacking may be a better option. If the items are identical or of insignificance in their choice, such as white undershirts. In these situations, where you know that it doesn't matter which item is used, you can get away with using the stack method.
In fact, it may be better with rotation because you can always place the freshly washed items at the bottom of the stack. This will prevent one piece from becoming worn too quickly. However, in almost every other situation, you will find that standing the clothes is more efficient and helps keep things neat. This leads me to another issue.
Shelves VS Drawers:
As I am sure you know, drawers are a much more efficient way to store clothing than shelves. They make it easier to access things, and they allow things to be organized in whichever fashion is more useful.
Shelves, on the other hand, tend to restrict our methods to simple stacks. But, how does one go about changing their shelves into drawers, and when should we leave it as is?
Use Baskets
The simplest way to make those shelves more useful is to use either baskets or bins. This will give you the convenience of a drawer without the expense. But, sometimes a single bin or basket is not the most efficient use, either.
This is generally the case when shelves are widely spaced. So you can either add one, really deep, basket, or you can use a reasonable size bin which will leave a lot wasted. Either way, it is not the best solution. This is when drawers are the most useful.
Use Drawers
You can add tiered drawers to create more useful space, without leaving any to waste. And drawers do not have to be a difficult install. There are some very easy DIYs solutions out there that anyone can do.
If you have been visiting here for long, you may recall that I converted my mother-in-law's kitchen cabinets over to pull-out drawers. When I did those, I needed to do a quick fix, so instead of building wooden drawers, I used some stainless steel inserts.
The inserts that I chose* to use were the absolute easiest thing in the world to install. And, the great thing about these type of pull-outs is that they work just a well in a closet. The ones that I prefer to use, and also recommend to beginning DIYers are bottom mounted.
I like these because you don't have to worry about getting a precise fit. Nor do you have to worry about getting the glides level. As long as you have a shelf to attach to, it just screws right in place.
However, sometimes you need to attach multiple drawers within a space, and will need to do side attachments. In these situations, the best and easiest inserts that I have found are Rev-a-Shelf's base cabinet inserts.*
Other Options:
If you do have those stationary shelves with large spaces, and you don't want to mess with installing drawers, one thing that I often suggest is to combine a basket/bin with a hanging basket.* Normally, we use these baskets in pantries. However, they work quite well in closets, too.
Speaking of using kitchen pullouts for closets, this is a perfect example of how one can work. Double pullouts can add extra room for a lot of different items.  They work wonderfully in that empty bottom space. I love the ones by Household Essentials* because they come in two sizes that will work with almost any narrow closet space.
In keeping with that theme, I also love to use this over-the-shelf, coffee mug, holder* for my closet. They are perfect for holding purses, scarves, ties, and even chains.
Rods VS Pant Hangers:
Someone once asked me when they should use a specialized pants' rod instead of a standard rod. That is a good question. So, let's discuss those pants' hangers.
The purpose of the pants hanger is to keep pressed pants from becoming wrinkled. So, if you frequently wear slacks or pants that you iron and crease before hanging, you might want to consider one of these.*
I also will sometimes use one for tricky spaces that can't be utilized in a better fashion. However, they typically don't offer much in the way of space savings. So, if you are more concerned with getting more space than you are with the neatness of your pants, I would say go with a standard rod.
Doors and Their Hidden Space:
A frequently overlooked trove of space is the back of the door and the wall behind it. If you do not yet have any hooks or organizers mounted to the inside of your closet door, you may be missing out.
Back of Door
This space is perfect for hanging coats or jackets for quick access. It is also the perfect place to hang your next day's outfit, belts, scarves or bags. In addition, you can find a lot of specialized-over-the-door organizers.* 
One of the most common is a shoe organizer. My favorite is this 24 pocket organizer.* (FYI – I have a whole post on ideas for storing shoes).
Wall Behind Door
The wall behind the door is rarely considered because it is hidden. Since we never see that space, we don't think about using it. However, even the narrowest area can be useful for storage.
You can use that space to hang belts, scarves, or bags. If you are creative you can even use it for your shoe storage. With just a minimum of 10″ or less, you could potentially add shelving for an entire tower of shoes.
Island or Ottomans:
Almost everyone would love to have the luxury of a stationary island or ottoman in their closet. While closet measurement guidelines make these unrealistic for many closets, sometimes there are alternatives that can be used for small closets.
Rolling Islands/Ottomans
If your closet has a decent liberal walking aisle, you can probably add a rolling island or ottoman. By using a rolling piece, you can easily access the entire closet and still have that little bit of extra space that an island or ottoman can bring.
Narrow Islands/Ottomans
Another option is to use extra narrow islands or ottomans. But again, these are more suited to walk-in closets with a reasonable amount isle space.
From Ceiling To Floor:
When you evaluate your closet for extra storage space, visually take in all the area where nothing resides. When I say this, I mean every space – between hanging clothes, below clothes and above. Often, just rearranging your clothes will open up a lot of space that you didn't even know that you had. That space can often house another rod or another shelf.
Consider the two closets above.  Both are identical in size, but the closet on the right holds much more clothing. As you can see it has a lot to do with the way it is organized.
By grouping items into similar lengths and by using multiple rods, the closet on the right is able to get more usable space. First, the top shelf is removed so that the shirts can go all the way to the top. The skirts and slacks are located below the shirts, and dresses are located on the opposite side.
All that shifting around still left room for a top shelf to hold sweaters. The jeans are folded and rest on a shelf below the shirts. And, the bottom space gets a floating shelf to make room for more shoes.
So, assess your own closet and see how much empty space is there. Then, imagine how you can rearrange things to shift that empty space into a usable location.
Go High
Don't ignore that space between the top of your shelving and your ceiling. It is prime real estate for storage. Stick some baskets up there to hold out of season clothing and extra bags.
Go Low
Now, take a look at the space beneath your clothes. How much space is there between the bottom hem of your shirts and the floor? Can you fit a drawer or two down there? I bet if you reorganize, you will find that the floor has a lot of area where you can add to your closet system.
Final Comments…
As you can see, I love coming up with ideas for organizing spaces, and I hope you also see that there are real solutions for organizing a closet. You just have to look for them.
Now that you have finished with the closets, feel free to move on to the kitchen. I have done a lot of work on mine including dish drawer organizers, utensil organizers, and pullouts in base cabinets.
That is just a start on the organizing articles available here. There are just too many to name. However, you can find most of them located in the storage and organizing sections found under Home Projects and Inspirations categories. Enjoy!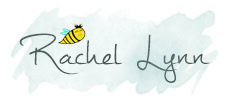 – PIN IT –