Do you prefer everything to be neatly organized? Well, I do too. So, I have been on a quest to get every inch of my kitchen organized. I have very deep drawers on both sides of my cooktop, so this is the best place to store all of the cooking utensils. However, I hate shuffling around through drawers, searching for a spatula or a spoon. I needed a solution, and I knew just what I wanted – a deep drawer utensil organizer!
(This post may contain affiliate links (*). That means that I make a small commission from sales that result through these links, at no additional cost to you. You can read my full disclosure here.)
Update: You may have seen this post featured on Remodelaholic. Big shout out to Cassity and all the hard work she does to bring attention to Home and Garden bloggers that offer quality material. This was one of my first posts and she certainly helped push me into a competive level much quicker than I would have gotten to otherwise.
How to create this deep drawer utensil organizer…
I saw something similar to this once during a kitchen showroom tour. I knew that I would recreate what I saw at some point. You'll be surprised at how easy it was!
Materials:
Ledger strips cut to cabinet length
1/2″ sanded plywood or MDF cut to length and width of drawer opening. (Leave 1/8″ on each side)
Stainless steel utensil holders with lips.* (These can easily be found at Amazon* or Ebay).
wood screws
Jigsaw
Drill
Step 1 – To get the placement for the ledger strips, measure the depth of the utensil holders, subtract the width of the ledger strips and the plywood. For example: My holders are 5″ from the bottom to the lip, my plywood is 1/2″ thick and my ledgers are 1 3/4″ wide. So, 5 – (1/2 + 1 3/4) = 2 3/4. The bottom edge of the ledger strip will rest 2 3/4″ from the bottom of the drawer. (round off to 3″)
Step 2 – Attach ledger strips to inside of drawer with wood screws. (pre drill first to prevent cracking)
Image of drawer with ledger strip attached.
Step 3 – Trace the edge of the utensil holders onto the plywood in the location that is desired. Using a jigsaw, cut out the traced areas making sure to stay 1/4″ on the inside of the line (Note – do not cut directly on the traced line, the utensil lip needs to rest on at least 1/4″)
Step 4 – (Optional) Paint or apply finish of choice to plywood. I suggest doing this otherwise, cleaning will be difficult.
Step 5 – Drop the plywood in place and add the utensil holders.
Final Comments…
I priced this out when my cabinets were being designed, and the cost was around $200 extra to have this made custom. I spent a total of $32 doing it myself, and I can take everything out for cleaning. The custom drawer from the cabinet shop would have only allowed the stainless steel holders to be removed. So, I think I definitely came out ahead on this one!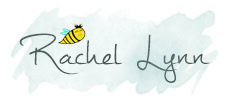 – PIN IT –
– PIN IT –
---
If you arrived here from another link party, don't forget to check out our weekend link party, Friday-Sunday (Update: Our link parties have been temporarily put on hold, but we plan to resume them sometime in the future).
This post also appeared on Remodelaholic