I am of the opinion that DIYers and crafters are some of the easiest people for whom to shop. As I tell my husband, "Just walk into the home improvement store. If I don't have, I want it." Seems easy enough to me, but I understand that we can also be particular about brands, products, etc. So, I thought that I would let you in on what DIYers and/or crafters really want. These are the best gift ideas for crafters and DIYers. Choose from this list, and you can't go wrong.

(This post may contain affiliate links (*). That means that I make a small commission from sales that result through these links, at no additional cost to you. You can read my full disclosure here.)
Best Gift Ideas for Crafters and DIYers…
Best Gift Ideas for Crafters and DIYers  – For the Artist:
Recently, there has been a surge in adult coloring tools. We have the adult coloring books, calligraphy, scrapbooking, and journaling. Those who enjoy the art of adult coloring take it very seriously and Crayola just doesn't cut it. We want precise and professional instruments to work on our craft. Enter the Tombow Dual Brush Pen Art Markers.* These markers are meant for the serious. They provide two water based ink tips (a flexible painting tip and a fine tip). They are perfect for creating a watercolor effect. Buy these for anyone who enjoys doing artwork. (Available in sets of 10, or get all 96 colors) $
Best Gift Ideas for Crafters and DIYers – For the Crafter:
Right now, the sought after item for crafters is the Cricut machines. These are so popular that there are YouTube videos on them, blog posts written about them, and there are even Facebook group boards just for Cricut fanatics. If you have ever had one, then you would understand why.
These machines are a crafter's version of a printer. They can create designs online in Cricut's online designer, and then let the machine cut out that pattern. It cuts designs or patterns into a slew of different types of materials. For beginners, I recommend the Cricut Explore Air 2 Machine Bundle.* It comes with the ever popular Explore Air 2. Plus, it includes a selection of vinyls with which to begin creating. $$$
---
---
Also on that list of cutting machines is the Silhouette Cameo. It is the big competitor for the Cricut. Both are wonderful and both have similar price points for similar capabilities. I would point out that the biggest difference between the two is that the Silhouette software lives on your device, while the Cricut is online. So, if you do not want to use up your own space, go with the Cricut. On the other hand, if you prefer to have your designs stored in your own personal device, choose the Silhouette.
There are reasons for going with either. For myself, I don't like to be at the mercy of someone else's system. I recommend the Silhouette Cameo 3 Machine Bundle Vinyl Starter Bundle* for beginners with the Silhouette. It includes the latest Cameo 3, plus a selection of vinyls to get started. $$$
I could not have made it through homeschooling my boys without my Scotch laminator. Given what I paid for this, I have literally only spent pennies for each laminated project. I have used this to make flash cards, worksheets, recipe cards and the list goes on and on. I bought my Scotch Thermal Laminator Combo Pack* seven years ago and it is still working perfectly. This one is a newer model of what I have.
It takes either 3 mil or 5 mil laminating sheets. Tips – you do not have to use Scotch brand laminating paper. I found that any laminating paper works fine as long as it is a good paper. For my card size items, I use these universal photo sized laminating sheets,* which have always performed wonderfully. I also buy the same brand for standard sizes when available. However, the Scotch laminating sheets for standard paper size* are very reasonably priced, and I have used them as well. $
Every paper crafter needs to have a quality paper trimmer. The Fiskars 12 Inch SureCut Deluxe Craft Paper Trimmer* is excellent. You can never go wrong with a Fiskars' product. This will provide precise cuts and scores to allow for beautiful, high quality projects. I use mine all the time when working with items from my Free Printable's Gallery. $
Using an Envelope Punch Board* is a great way to create fast envelopes and cards. However; don't think that is all that you can do with this much board. I have used mine to make perfect score lines on lots of projects. I also love the punch that comes as part of this board. It can be used to round corners for all sorts of paper.  Comes with a board that shows you the measurements for many different sized envelopes, a handy attached punch and a scoring tool. $
Best Gift Ideas for Crafters and DIYers – For the Seamstress:
This was by far my best addition to my sewing room. It is a Dress Form System* that allows you to make your dress form into your exact measurements. It goes way beyond what you get from your dress form alone. I mean, come on! We have curves …. and lumps and bumps. A dress form just doesn't capture a figure in all of its glory. 😉
For example, the contribution to my hips and bust measurements comes mostly from the backside (for my rear) and forward protrusion (for my bust), but a dress form tends to evenly distribute everything. To get the bust measurements accurate, I would expand it to the correct size. However; that would also expand the under bust and waist line beyond what mine were. As a result, I could never get a good custom fit with just the dress form. Now, my dress form has padding where I have padding and is flat where I am flat. It makes it so  much easier to get a good fit when sewing clothes. $
Best Gift Ideas for Crafters and DIYers – For the Woodworking DIYers:
Whether you are new to woodworking or you've been at it for a while, this Worxsaw* is a great addition. What I love about it is that it is perfect for my feminine hands. It is easier to maneuver than a standard circular saw. The size makes it more convenient to store, and it does everything that a standard circular saw can do. I recommend this to anyone who is just now looking for a starter saw, but are not ready to make the purchase of a table saw. However, I also recommend this as a great addition to any woodworker's workshop for the same reasons stated above. $
A nail gun is every woodworker's first dream tool. This is one of those things that you just can't live without, and once you have one, you wonder why you took so long to get it. My first nail guns came as a Bostitch 3 tool kit.* They have served me very well, and I would have absolutely no hesitation in buying this kit again. It comes with three Bostitch guns (finishing, brad, and staple) and a compact compressor. The compressor has two nozzles to support two different guns simultaneously.
I have since added several other guns to this kit, including the Bostitch Pin Nailer.* FYI – I use the pin nailer and the stapler for doing upholstery just as much as I use them for woodworking. $$$
And last but not least, there is the Kreg K5. If you have read through any of my other posts, it is likely that you have come across a mention or two of the Kreg Pocket Hole Jigs. I use this tool probably more than any other. I use it to make cabinets and face frames, and have done more projects than I can count using one type or another of these jigs.
The newest, and in my opinion, the best yet, is the Kreg K5 Pocket Hole Jig.* I love the wing extensions that support longer pieces while drilling. Of all the items listed, this is the one that I would suggest first for anyone that likes to do woodworking. $$
Final Comments…
If you still need more suggestions to find that perfect gift, be sure to check out these articles: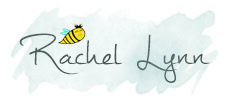 – PIN IT –
– PIN IT –