Sometimes it is just not easy to shop for him. I know how you feel. I never know what to get for my husband. He doesn't want anything. Which, I guess is good on one hand. On the other hand, I am always left scrambling around on the internet trying to find some suggestion that will bring me a light bulb moment. Since I totally understand that feeling, I am posting these 2017 Christmas Gift Ideas for Him.
(This post may contain affiliate links (*). That means that I make a small commission from sales that result through these links, at no additional cost to you. You can read my full disclosure here.)
For your convenience, I have added a price code for each item. $ = under $100; $$ = $100-$200; and $$$ = over $200.
2017 Christmas Gift Ideas for Him – from Amazon…
For the Extreme Videographer:
For the videographer, you can't go wrong with the GoPro HERO6*. It is the latest release in the GoPro line and produces exceptional video quality. Because these little cameras are designed to withstand the elements, they are the perfect camera for rough terrain (or recording in a workshop). :-) $$$
For the Outdoors Man:
If you are buying for an outdoors man, a gift of the Bushcraft 101: A Field Guide to the Art of Wilderness Survival may come in handy. This book is a complete survivalist's guide – an adult version of the boy scouts. Available in both Kindle and soft back versions. $
Every man can use a Yeti Rambler Colster Can Holder.* It's not just any can holder. It's is a Yeti – the supreme coolers of all coolers. It has a special stainless steel design that prevents sweating, and won't freeze your hands when you pick it up. It holds both bottles or cans and will fit in any standard cup holder.
Prefer a tumbler? My husband has the Yeti Rambler tumbler,* as do many of his friends, and they all love it. So, whether you are looking for something to hold cans and bottles or just standard beverages, you can't go wrong with either of these. $
Another great gift for the outdoors man is the OuterEQ Portable Parachute Nylon Fabric Travel Camping Hammock.* The best thing about this hammock is that it folds up so compact that it can be carried in even the smallest backpack. It is very light-weight, yet sturdy. It comes in a multitude of color options and is the best budget friendly item on this list. $
For the Traveling Reader:
If you are shopping for someone who enjoys reading magazines, then you should really consider the KindleFire HD*. You can get one with a 10″ screen* or get the previous version with the 8″ screen*. Either are excellent. It displays magazines in stunning detail. I bought one of these for both my husband and my son last year, and I can tell you first hand that the screen size is just perfect for magazine layouts (or comics, in the case of my son). Plus, they can download movies to watch, which is a very efficient use of an electronic, especially if they already have AmazonPrime*. For my husband, I bought the KindleFire HD* and preloaded it with a few of his favorite magazine subscriptions*. Now, he always has something to read when he is traveling on a plane, or when he is in the bathroom. ;-) $-$$
For the Movie Enthusiast:
If you are shopping for a movie enthusiast, give him the complete experience with a professional popcorn popper. The Paragon Theater Pop 4 Ounce Popcorn Machine* is the one that I have in my theater room. We use it when we have movie night and there is just no comparison between the popcorn in this machine and the standard microwave popcorn. This stuff taste just like the movies. $$$
For the Vets and First Responders:
This one is a recommendation from my husband. Apparently, this was a Shark Tank product that he believes is a good gift. It is the 50 Caliber BMG Bottle Breacher Authentic Vintage Brass Bottle Opener.* Made from an authentic bullet, this opener would make a good gift for Vets, first responders, or just anyone who is thirsty. $
For Every Man:
The Philips Norelco 1150X/46 Shaver 6100* is a recent gift that I purchased for my husband. He really likes this shaver. Other shavers always seemed to give him razor burn, and after years of looking for one that didn't, I finally found a keeper. It comes with a charge docking station, so you only need to sit it in the housing for it to recharge. $
Along the same line is the Philips Norelco Beard & Head trimmer Series 5100.* I bought one of these for my husband to use as a sideburns trimmer, and to keep away that hair fuzz that comes up on the back of a guy's neck between hair cuts. However, it is also a great beard trimmer. It has several settings for length, which can be adjusted just by twisting the dial in the center of the shaver. I also use it to do the trim work on my son's neck and sideburns when I give him hair cuts. $
2017 Christmas Gift Ideas for Him – from Rockler…
For the Workshop Enthusiast:
This Dewalt Heavy Duty 4 Tool Cordless Combo* is the perfect addition for the workshop enthusiast. All pieces are cordless and come with an 18 volt battery and charger, making it easier to maneuver without the restrictions that come from cords. Dewalt is a quality brand that I use myself, and I find it always to be a better deal to buy packages like this when they become available. $$$


If you are shopping for someone who enjoys building things, then you must get them their own Custom Branding Iron.* There is nothing like that final thrill of heating up your iron and stamping your project with your own signature. These are fully customizable and come in several different design options. $-$$
Every woodworker should have one of these. I can not express how much I love my Kreg pocket hole jigs. Last year, I received the newest Kreg K5 Pocket Hole master System* for Christmas and as always, Kreg did not disappoint. This is the best one, yet. The addition of the side extensions make it a breeze to work on long sections of wood. Plus, this package comes with a face clamp and the Kreg screw organizer. $$
Final Comments…
Well, I hope that you have found the perfect gift from this list of 2017 Christmas Gift Ideas for Him. If you are shopping for her, you should be sure to check out my post on 2017 Christmas Gifts for Her. If you need even more gift suggestions for him, check out Must Haves for Your Workshop. Good luck and have a happy holiday!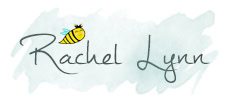 – PIN IT –
– PIN IT –