The only thing that I dislike about the holidays is trying to shop for that one person who either has everything or shopping for someone when I have no idea what they might want. If you are stuck in that situation with trying to shop for a female friend or perhaps your significant other, perhaps this list will help. I have made this list from items that are some of my favorites. So for what it's worth, these 2017 Christmas Gift Ideas for Her have been female tested and approved. :-)
(This post may contain affiliate links (*). That means that I make a small commission from sales that result through these links, at no additional cost to you. You can read my full disclosure here.)
2017 Christmas Gift Ideas for Her…
Because Amazon* is the biggest online shopping site for, well….just about everything, I will use them for most of these items. I know that many of you will be doing at least some of your holiday shopping with them. I know that I certainly will. Of course, I am a BIG Amazon shopper anyway. A few others are great finds from the Container Store*, also a great place to shop. For your convenience, I am including symbols ($-$$$) to indicate price points.
2017 Christmas Gift Ideas for Her – Amazon:
So, let's start with this amazing iPhone wallet case*. Did I say amazing? Actually, this is right at the top of my favorite things. It is a wallet. No, it is an iPhone case. Oh, wait! It is actually both. What I love about this case, besides that it is very stylish, is that it not only holds your phone, but it can hold your credit cards, cash, id, and comes with a vanity mirror. Even better, you can take it out of your purse and carry it as a clutch. If that is not enough, it has nice little built-in kickstand. Carry it in a purse, in a pocket, in your hand, or on your wrist.
What else do you need to know about this wallet case??? Oh, anytime you want to take the iPhone out of the case, it snaps in and out very easily. Need to take a selfie? Just fold the front flap back. Want to take a wide-angle shot of a group? Use the built-in kickstand. This is a perfect gift for someone who likes to go out without needing to carry a purse. $
Shopping for someone who likes their manicures? You won't find a better polish than Butter London. This is their "All the Jewels" kit*, and it comes with 45 pieces. It includes everything that you need for that perfect manicure. $$
The latest Kindle reader is the Kindle Oasis*. Now, I don't have this particular kindle, that is unless Santa decides to bring me one, but I do have the Kindle PaperWhite*. I originally didn't think that I would care for an eReader. I was still old school and loved the feel of an actual book in my hands. Plus, I figured that the Kindle app on my iPad was no different than having a real Kindle. However, once I actually got a Kindle eReader in my hands, I quickly saw the difference and fell in love.
First of all, the Kindle eReaders do not have a glare like a regular tablet does. They are also designed to look like an actual paper page. So, the reader is easy on the eyes. I now have access to books anytime that I want one. With the new Oasis, you get a wider screen and the addition of Audible*, which lets you download and listen to audio books. That in and of itself is more than enough to make me want to upgrade, but there is also the waterproof feature to consider. This can come in handy if you like to read near the pool, beach, or in the bathtub. $$
If magazines are more the taste of the person you are shopping for (or if you are shopping for yourself), then you should really consider the KindleFire HD*. You can get one with a 10″ screen* or get the previous version with an 8″ screen*. Either are excellent. It displays magazines in stunning detail. I bought one of these for both my husband and my son last year, and I can tell you first hand that the screen size is just perfect for magazine layouts (or comics, in the case of my son). Plus, they can download movies to watch, which is a very efficient use of an electronic, especially if they already have AmazonPrime*. For an extra special gift, buy the KindleFire HD* and preload it with a few of her favorite magazine subscriptions*. $-$$
The Breville Nespresso Creatisita Plus* is the perfect gift for the coffee connoisseur. Expressos, lattes, even hot cocoa, this machine does it all. I would say that this is a machine for the coffee snob, and I say that with all love and affection (because, I am a coffee snob, myself). I would also say that this machine is for those people who spend a fortune at Starbucks each year, and perhaps would enjoy becoming their own barista. This is not an inexpensive gift, but it certainly would earn you a whole lot of brownie points. :-) $$$

The Lodi Blair Gail Medium-sized Bucket Bag* is the perfect union of purse and backpack. It is called the bucket bag, and indeed it is like a bucket. It is perfect for those who like to dump their things in and go. The drawstring closure adds a dash of style, while the magnetic closure ensures that the bag stays closed. It would be the perfect addition to go with the iPhone wallet. $$
Give her the gift of pampering herself. There are many options out there for spa gift packages, but why not try a handmade set. Right now, there is nothing more appealing or luxurious than all-natural products, and The Little Flower Soap Co has got both qualities (natural and luxurious) in spades. This is their Essential Oil Aromatherapy Spa Gift Pack*. You will be pleased with the effort that they put into their presentation. $
The Clarisonic Mia* is the "it" item for facial care. Once you start using one of these, you will never want to go back to a washcloth again. I didn't believe the hype about these until I started using one. After all, I thought, how much better can this thing clean my face than I can do with my hands? Well, it turns out, a lot. I even bought one of these for my son (although not a pink one) because they are great with teen acne. For the holidays, Clarisonic has this gift set* that comes with the Mia and brush head but also includes a full 4 oz. of gel cleanser. $$
2017 Christmas Gift Ideas for Her – The Container Store:
Although Amazon is the most common place to shop for online gifts, I thought that I would throw in a few items that can be purchased from the Container Store*. It is one of my favorite shopping places, and I have discovered a few goodies that you can be sure someone else will not be gifting.
The first thing that you must check out is their Green Tea Maker*. It actually can make any type of tea but is very popular with those who enjoy loose leaf teas. Instead of using the standard infuser, this container has its own built-in infuser that filters out the tea leaves. $
Next is this nifty little compact mirror* that serves as a backup power source for your phone. Every woman needs a mirror, so why not have one that serves a dual purpose. It can hold more than one full charge for a phone. With this, you can drop your phone into your bag and let it charge while you go about your business. No more rushing back to your car to plug in your phone. $
Speaking of phone gadgets, if you are shopping for someone who has an apple watch, a hover dock* is the ticket. It is small enough to not be intrusive and provides the perfect place to charge a watch overnight. Plus, because you can place it on your nightstand, you can always see what time it is. So, it doubles as a clock. $
Final Comments…
I hope this 2017 Christmas Gift Ideas for Her has helped you complete your holiday shopping. I have tried to provide you with a list of items that are thoughtful. As they say, "it is the thought that counts." But, we women certainly love it when we can tell that there was A LOT of thought put into it. :-)
Shopping for men??? Read my post on 2017 Gift Ideas for Him and my post on Must Haves for Your Workshop. You might also find some great ideas in my 2017 best Kitchen Gadget, or my Farmhouse Chic Design Style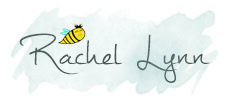 – PIN IT –
– PIN IT –
Iphone7/8 Plus wallet Case

Butter London's All the Jewels Manicure Kit

10″ Kindle Fire HD

Breville Nespresso Creatista Plus

Lodis Blair Gail Medium Bucket Bag

Essential Oil Aromatherapy Gift Box

Clarisonic Mia 1 Skin Perfecting Starter Holiday Gift Set