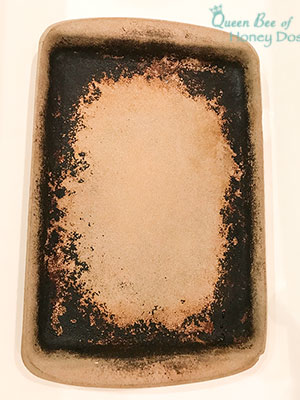 How to Restore Pampered Chef Stoneware ( a Tale of the Recalcitrant Husband) – You know how there is that one thing that your significant other does that just really irritates you to no end? That one thing that no matter what you do or say, they seem determined to drive you mad by continuing to do it. Maybe for you it is hair in the sink, or clothes on the floor. Well, for me it is doing the dishes properly.
A few weeks ago, I wrote in a post about how I had been down with the flu. It was a bad case that didn't want to let up, and it took me almost two weeks to fully recover. Luckily, I have a wonderful husband who is great at handling (most) things.
How To Restore Pampered Chef Stoneware…
For an entire week, I was so ill that just dragging myself out of bed was a feat of astronomical proportions. "Don't worry about it", he said. "I've got it all under control," he said. And frankly, at the time, I couldn't care less if he destroyed the whole house, as long as I had my tissues and a dark, quiet room. Of course, that wasn't my feeling once I recovered enough to see what had happened to my beloved stoneware.
Now, I know he knows better! Seriously, my husband is an incredibly intelligent man. Plus, I have preached for years about my persnickety rules on dish washing. Silverware goes right side up. Bowls go right side down. And never, ever put wood, cast iron, or stoneware in the dishwasher. For the life of me, I can't figure out why he is determined to destroy my cookware! But, since he spent the whole week taking care of the kids by himself, I didn't complain (much). 😉
I am still at a loss as to what exactly he did to get it to look like this. All I know is I found it in the dishwasher with all of the gorgeous seasoning gone, and some serious crust residue all along the edges. There was no way to remove that crust! I thought that I might have to dispose of the thing. But first, I wanted to try my technique for restoring stoneware.
About Pampered Chef Stoneware…

But, first of all, I should tell you a bit about the proper care for Pampered Chef stoneware. If you are new to using this product, you should know that Pampered Chef stoneware comes with a list of what to do and not do. (plus, you can find some great recipes on their blog)
You are supposed to properly season them before using. You shouldn't preheat them. Never use soap to clean them. You shouldn't subject them to drastic changes in temperatures, and you are supposed to have most of the surface covered when cooking on them.
I also have to say that I have had several pieces for many, many years, and I have mostly just done whatever I felt like. I've on occasion used soap. I cook a little, or I cook a lot with no thought to how much surface is covered. But one thing that I have always been careful of is change in temperature.
Stoneware can and will break if subjected to temperature changes too quickly. I have even noticed that there have been a lot of complaints over the past year about them breaking unexpectedly. I don't know if this is caused by a new, but inferior, manufacturing method, or if it is caused by mishandling. All I know is that mine has been going strong for well over 10 years.
I should also note that what I did to restore my stoneware is not recommended by the manufacturer. So, proceed at your own risk. However, I have done this before without causing any negative results. I will say, though, that I only do this when the only alternative is disposal, or when the seasoning has gotten so thick that it begins to flake. (FYI – I do this once every few years).
How To Restore Pampered Chef Stoneware…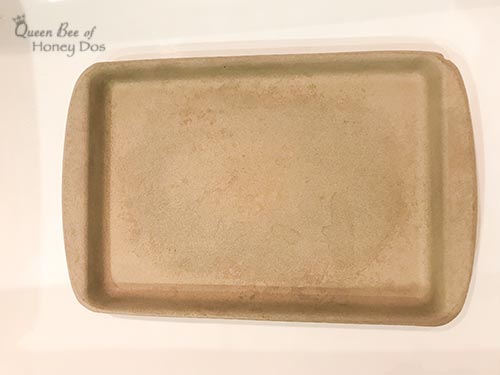 So, what did I do? How did I go from a ruined stone to an almost new one? Well, I used my self-cleaning oven. That's right. I popped the stone in and set it to self-clean for two hrs. After the two hours were up, all that was left was a bit of ash. But, there are a few tricks and pointers to getting this done.
First of all, I always schedule my stone reset to be done during spring cleaning. In fact, if I have a flaking stone, I add the task of restoring it to my spring cleaning list. The reason that I like to do it during the spring time is because running a self-cleaning oven can really stir up a stink. Therefore, a nice breezy day is nice, because you can open all the windows and air out the house while you are running the oven.
Second of all, I only run my stoneware through the self-cleaning cycle on a completely clean oven. I never try to clean both at the same time. It is simply too much of a smell for me to tolerate. So, if the oven needs cleaning, I do that first.
Finally, I place the stone directly on the bottom of the oven (I always take the racks out when running the self-clean cycle). And when the cycle is finished, I leave it until it has completely cooled. This is probably the most important step. You don't want to remove the stoneware while it is still hot. (Remember the change in temperature rule). Once it has cooled to the touch, then I take it out and rinse away the left over ash.
Final Comments…
As you can see, my pan was restored to almost new condition. It just needs to be re-seasoned and it will be good to go. I will caution you, though. This isn't a process to be taken lightly. I can't promise that your stone won't break – especially since there may be issues with the newer stones. What I can tell you is that if you need to know how to restore Pampered Chef stoneware, this method works. However, as I said before, I would just recommend doing this when there is no other alternative.
(And sweety, if you are reading this, you know I love you.) 🙂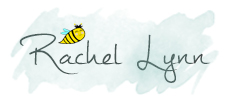 – PIN IT –
– PIN IT –