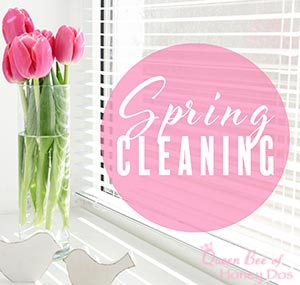 This weekend officially kicked off the frenzy of work that I do each and every spring. Just yesterday, I changed out the sand in my pool filter. Thankfully, that is not an annual maintenance issue. I am also thankful for the warm weather. It makes it so much nicer to get everything checked off my spring cleaning checklist. And since I shared my fall cleaning checklist with everyone last year, I am offering my ultimate spring cleaning checklist to you this year!
Just like the fall checklist, this one has over 100 items! I try to cover everything that could possibly need doing, and then some. I also have left space for you to insert anything that is specific to your situation. You may not need or even want to complete the entire list, but it is there for you just in case. And you can find this, and other amazing printables in the Printable's Gallery.
If you are unfamiliar with how my Printable's Gallery works, you can read about it by clicking this button:
Ultimate Spring Cleaning Checklist…
You'll notice that many of the items are duplicated in both lists. That makes it easy for you should you prefer to skip something for one season. There are a few things that I do try to always complete during the spring. Some things just make more sense or are more necessary at this time of the year than they are during the fall.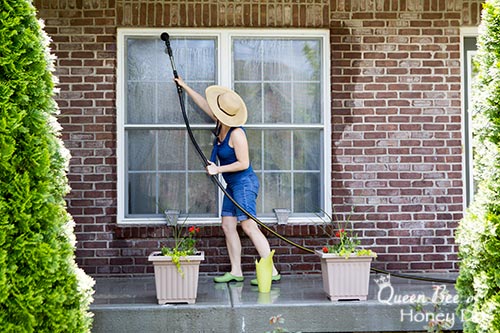 One thing that I prefer to do during the spring is to wash the windows. Sometimes I pass on this in the fall, but when the weather warms up, I like to let the sunshine in. It is also nice to open the blinds and not see cobwebs or old dead bugs hanging around. That kind of thing has a way of ruining the view.
While I am working on the outside, it is the perfect time to drag out the patio furniture, roll out the rugs, and clean the cushions. Basically, I treat the patio like an interior room, giving it a top to bottom cleaning. We love to spend time on our patio, and having a fresh clean space makes things so much more pleasant.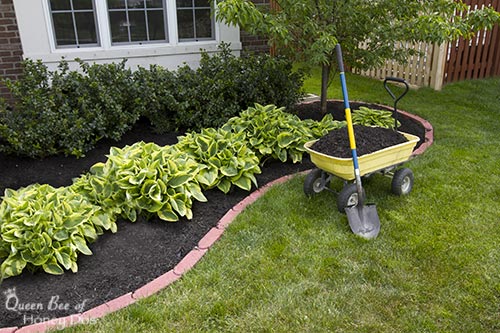 I also prefer to do my landscaping during the spring. I know that some people like to put their plants in and mulch during the fall, but I like to have everything looking new and fresh while I can enjoy it. Of course, I am in the south. So, winter mulching is not required here to protect our plants. Usually, the spring time mulching is more than enough to last until the following year.
But, those are just a few of the things on my extensive Spring cleaning checklist, which can be found in the Printable's Gallery. Enjoy!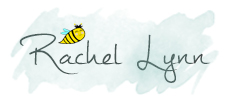 – PIN IT –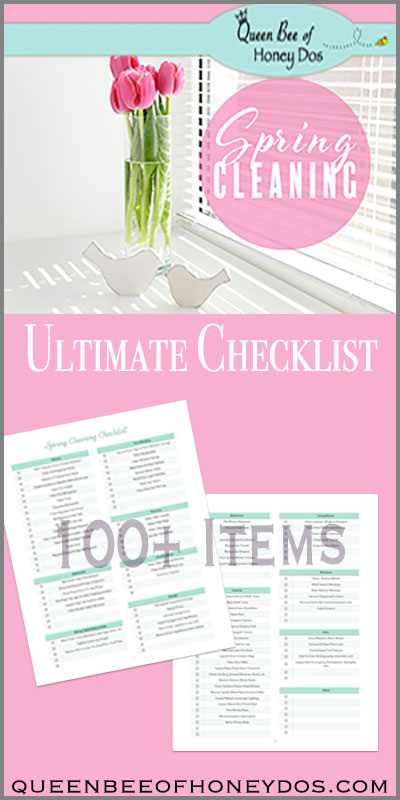 – PIN IT –