One of life's simple pleasures is a lovely scented linen spray. If you have never used one, you really should give it a try. It is a great way to refreshen your sheets midweek. It also makes a great spritz when ironing your laundry. I like to have different scents for different needs – one for everyday spritzing of my sheets, one for the rest of the house, one for ironing, and an eucalyptus scent for when I get sick. If you're interested in learning how to make linen spray, then keep reading.
(This post may contain affiliate links (*). That means that I make a small commission from sales that result through these links, at no additional cost to you. You can read my full disclosure here.)
How To Make Linen Spray – Ingredients & Materials…
4oz. distilled water
4 oz. 99% Isopropyl alcohol
40 drops fragrance/essential oil
80 drops polysorbate 20*
Break Down of Ingredients & Materials…
I know that you may already be asking questions about the above ingredients list. "Can I substitute this for that?" or "Can I eliminate that ingredient?" So, I will break down what each ingredient does and why I use these.
Distilled Water:
I always use distilled water when I make any bath or body product (lotion, soap, and yes, linen spray). This is because tap water has different chemicals in them (chlorine, metals, etc.) which can effect the outcome. They can also leave stains on your linens. So, always go with distilled water. A gallon will last you a long time and make many different batches.
Isopropyl Alcohol:
This is the 99% concentration rubbing alcohol that you can find in any pharmacy or grocery store. The most common question that I get is if other alcohols can be used. The answer is yes. Some people prefer a lighter scented alcohol and prefer to use vodka. That is perfectly fine. However, you must use one or the other or else your linens will stay wet. The alcohol helps the water evaporate faster, so that the scent is the only thing left behind.
Fragrance/Essential Oils:
You can use whatever fragrance or essential oil that you prefer. Most people like lavender essential oils for their linens. However, you should keep in mind that different oils and fragrances can mix differently.
You should also know that essential oils do not produce the same results as fragrance oils. Some people prefer essential oils because they want an all natural product, or because they love the scent produced. Others that are new to essential oils may find that the scent isn't what they expected. This is typically because they assume that an essential oil will smell like the flower, only to find that it doesn't.
For example, lavender essential oil will not have the floral scent that a lavender fragrance oil will have. So, if you are new to shopping for scents, just keep this is mind. If you are looking for pure essential oils, I recommend this variety pack of eight*. If you want to try some fragrance oils, I recommend this pack*. It may seem like a bit much for making linen spray, but you can use these to make a lot of other scented items, like my DIY drawer sachets.
Polysorbate 20:
Polysorbate 20* is an emulsifier that works for light oil and water mixtures. Without this, your fragrance and essential oils are likely to seperate from the mixture (water and oil do not mix). This can result in inconsistent results and/or oil spots appearing on items. Polysorbate it typically mixed at a 1:1 ratio of oil and emulsifier. However, some oils will require more. I find the best results when mixing 2 parts Polysorbate 20* with 1 part essential oil. If you choose to leave this ingredient out, you will need to thoroughly shake the spray before each use.
Spray Bottles:
You can use any bottle that you like, but the best results will come from a bottle that emits a fine mist. With linen sprays, the bottle should not leave any noticeable droplets. I like these bottles* because they work well and come in a set of 3. This way, you can make up 3 different scents.
How To Make Linen Spray – Directions…
Step 1 – Start by mixing the essential/fragrance oil with the Polysorbate 20. Mix thoroughly and allow to set for 5-10 minutes. It may appear cloudy, and that is fine. You should find that the mixture remains stable without any separation. However, if you notice the oil separating from the emulsifier, add a few more drops of the Polysorbate 20 and mix again. Continue until the mixture is stable without separation.
Step 2 – Mix the water and the alcohol together. Then, add the fragrance mixture to this. Mix well, and funnel into your spray bottle.
Final Comments…
You can make as many scents as you like to use around the house. Once you get the hang of how to make linen spray, try creating some custom scents. Some of my favorites are:
10 drops of Rose fragrance with 30 drops of Lavender
20 drops of Rosemary essential oil with 20 drops of Eucalyptus essential oil (great for colds and sinus infections).
20 drops freesia with 20 drops of sweet pea
You can also adjust the strength of the scent. If you find 40 drops to be too strong for you, you can reduce the amount. Just remember that you need to keep the Polysorbate 20 at a 1:2 part ratio. However, I don't recommend increasing the fragrance, because some oils can be irritating to the skin.
Ways that I use these sprays and oils:
On my bed linens to freshen them up
On my wool dryer balls to infuse scents into laundry
Sprayed on my furniture and drapes to keep things smelling fresh
As an ironing spray
In the guest room just prior to the arrival
As an air freshener
On more tip – make sure that you test your spray on an inconspicuous area to make sure that your choice of oils does not leaves spots. If you have any other ways to use a linen spray or any good fragrance mixtures, feel free to share them. Enjoy! :-)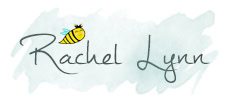 – PIN IT –
---
This post has been shared with our friends over at Remodelaholic.