Marble is a beautiful natural stone that adds a luxurious feel and a high-end look to any home. It lends a classic elegance that never goes out of style. However, marble is also one of the more expensive materials available, and you may believe that having anything made from real marble is beyond your means. Fortunately, I know an easy way to make a marble accent table, and it won't cost you an arm and a leg to do it.
(This post may contain affiliate links (*). That means that I make a small commission from sales that result through these links, at no additional cost to you. You can read my full disclosure here.)

Full video available on my Youtube channel, but I recommend reading the post, first.
Easy Way to Make a Marble Accent Table
Over the past few years, brass has made a comeback in home fixtures. While I haven't yet added any brass fixtures or hardware to my home decor, I do find myself gravitating more and more towards brass accent pieces.
Just recently, I was out hunting for some brass accents to add to my home decor. In particular, I was looking for a good accent table that I could use to display flower arrangements or to use to hold a catch-all for my husbands pocket change. Actually, the pocket change thing was the biggest motivator for this search.
I came across a brass table that was topped with marble and inspiration kicked in. I asked myself why I was out shopping for something that I could make for less than half the price. In addition, this presented with a good opportunity for me to share an easy DIY with everyone. So, I headed back home and started planning.
I knew that the build would be easy enough for most woodworkers, but I got to thinking that I also wanted this to be simple enough for a beginner. I also wanted to make it as inexpensive as possible. So, this is what I came up with.
Materials…
Because I wanted this table to actually look like real metal, I decided to go with 1″ x 1″ dowels for the frame. You can go bigger, but anything smaller will start to lose stability and will look cheap. The most important thing to focus on, especially if you buy precut 36″ long dowels, is that the dowels need to be the same thickness.
If you take a moment to check the dowels closely, you will notice that some are exactly 1″ on all sides, but others are slightly smaller. Make sure that all of you dowels are the same or you will have to make adjustments to account for the difference. If at all possible, choose an 8′ section and cut it to length, or mill your own. Now for the complete list of materials:
1″ square dowels (for frame)
1/2″ square dowels (for marble support)
12″ marble tile
1″ wood screws
Cuts…
4 sections of 1″ dowel cut to 34″ (this is for a tall accent table, make adjustments accordingly)
8 sections of 1″ dowel cut the width of the tile (this should be 12″, but measure your tile for accuracy)
4 sections of 1/2″ dowel cut to approximately 9″ each.
Easy Way to Make a Marble Accent Table – Assembly…
Important! Do not rely on the dowel rods to come with perfectly level ends. Recut the end of each dowel before proceeding to make you consecutive cuts. Otherwise, your table is likely to end up wobbly.
Step 1 – Drill one pocket hole into the end of each 12″ section. Make sure that both holes are on the same side of the dowel. If you do not have a pocket hole jig, I highly recommend one of the Kreg Pocket Hole Jigs.
If you plan to be a regular builder, the Kreg K5* is the way to go, but if this is likely to be your only woodworking project, the Kreg mini* will suffice.
Step 2 – First, start by building one side of the table. To do that, build a rectangle using two of the long frame sections and two of the 12″ sections from step 1. Be mindful of which end will become the top of the table and which end will become the bottom.
For the top side of the table, the 12″ sections should be attached so that the pocket hole faces the inside of the table. For the bottom side of the table, the 12″ sections should be attached so that the pocket holes will face the floor. Repeat all of step two to create a second half of the table.
Step 3 – Attach the two table sides from step two together using the remaining 12″ sections. Again, be mindful of which end is going to be the top and which end is going to be the bottom. Face pocket holes accordingly.
Step 4 – After the frame is fully assembled, measure the depth of your tile piece. Mark the measurement along the interior of the table frame.
Step 5 – Clamp the 1/2″ dowel section to the interior of the frame making sure to line them up with the marks made in step 4. Predrill holes through the 1/2″ dowels and screw them in place with the wood screws. Repeat for all four sides.
Step 6 – At this point, you should stop and test the fit of your tile. It should fit snugly but not require force for it to set in place. Make any adjustments as needed.
Step 7– Remove the tile and sand the frame as needed. I recommend knocking the sharp corners down just a bit to make it look realistic once painted. Real metal frames do not have sharp corners, so your frame should not have them either.
Step 8 – Once the frame is sanded and the dust has been removed, you are ready to paint it. I used Rust-oleum's Universal All Surface spray paint* in Champagne Mist. However, this line comes in several different metal versions. (Their Carbon Mist is wonderful for creating an industrial look). I like this paint because it has a built-in primer and can be used on all sorts of surfaces.
Step 9 – After the paint has been allowed to dry for 24 hrs, attach the nail-in feet to the bottom. Then, apply some silicone to the supports and drop the tile into the frame. NOTE – If you want to be able to exchange the tile out for a different color, do not use silicone. I am allowing mine to just float in place so that I can change it to a black tile for Halloween.
Final Comments…
Just on a side note, you can make this table with a mirror top, glass top, or wood top. You can also use black paint for an industrial look or get your bling on with shiny chrome. The possibilities are endless!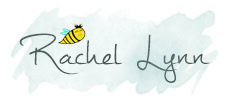 – PIN IT –