From time to time, I like to change out my throw pillows for ones that fit with the season, holiday, or my mood. I bet you do that, too. I also bet that you have a particular way that you like your pillows to feel. Do you want them to stay firm, be squishy, plump easily, look overstuffed, or remain loose? The choices are endless and determining which pillow and/or cover will fit your specific needs may be confusing. That's why I wanted to offer this guide to choosing pillow inserts and covers.
(This post may contain affiliate links (*). That means that I make a small commission from sales that result through these links, at no additional cost to you. You can read my full disclosure here.)
Guide to Choosing Pillow Inserts and Covers
I have to admit that I am a pillow addict. I have covers for every season and holiday. If I see a design that grabs my interest, I am likely to buy it. I have collected so many over the years that I could write about storage solutions for them.
When I shop for pillow inserts, I look for a few distinct features. I like inserts that will provide support and hold their shape but still allow me to sink into them just enough to feel comfortable. Other things that I look for in an insert are the ability for them to fluff back into shape and to hold the center chop. That last one is very important.
These are the pillows that I stuff behind my head or under a shoulder when I am reclining. They are also the pillows on which the kids and the dogs exercise their daily torture routines. So, they have to have some durability.
In order to get pillows that will behave as needed, you need to know just three things – sizing, fabric, and filler. Let's go over the details on both so that you can make the best choice when choosing pillow inserts and covers.
Choosing the Perfect Insert:
First, let's take a look at the different types of fillings from which you can choose. They behave differently and can impact the final outcome. There are a lot of options when it comes to filling, but I am just going to focus on the three different types of filling that are the most common for throw pillows.
Polyester –
Polyester is probably the most common type of filling used in pillow inserts. It is lightweight and cheap and is typically what you will find in your local craft stores.
The downside to polyester pillow inserts is that they wear out very quickly. They usually end up misshapen and lumpy, and you can't fluff them back to their original shape. They also do not play well for those looking to incorporate the popular center chop.
Down –
Down inserts are incredibly luxurious and can last for years if properly maintained. They come in mixes from 100% down to different blends of feathers to down. The fewer feathers there are the better the quality. They hold their shape well and can be easily fluffed back into shape. Some people swear by these and will have nothing less.
The downside of down is mostly in the cost. If you get 100% down, the price is quite high. Trying to downgrade to a mix of feather and down, while cheaper, can result in odors. Feathers also present problems with their quills poking through, and cleaning feathered pillows can cause a wet, pet-like odor that is difficult to eliminate.
On a side note, some people have ethical issues with using down. The down can be removed from animals after they are dead but is also sometimes plucked from live birds. If this is a concern, you would have to do research into the company that you plan to purchase through.
Down Alternative –
Down alternative is made from a combination of synthetic fibers that are combined to best mimic down. It is great for those who want the feel and performance of a real down pillow, but do not want the expense. It is also good for people who suffer from allergies to down.
They usually clean very easily and will return back to their former shape with some minor fluffing. Most hold their shape and center chops well.
The downside is that companies manufacture their down alternatives in different ways. So, the only way to know you are getting a high-quality pillow is to try it out. I like down stuffing that has a mix of cotton and polyester that has been treated to allow the fibers to glide over each other. This creates the most realistic imitation.
My favorite Insert Brands & Why:
Indoor:
All of my throw pillows and back cushions have Pillowflex's synthetic down inserts* in them. I love the way these feel. They are covered with a polyester/cotton shell that holds up well to use. It is not that cheap shell that you find on many pillow inserts.
I use these because they feel and perform just like a down pillow. They are hypoallergenic and they are machine washable. Plus they have so many different sizes available, you can find an insert for every pillow.
[adinserter block="8″]
Outdoor:
The only time I use polyester filled pillows is when I buy inserts for an outdoor pillow or for pillows that will not be getting any use. I find that this saves on expenses without interfering with quality.
When I do buy polyester inserts, I purchase Acanva brand.* These are filled with microfiber polyester filling. The inserts are quite soft and will not hold a center chop, but they work well for outdoor use and those accent pillows that are for looks only. I fill my bed pillow shams with these because no one uses them.
Because of the nature of outdoor fabric, you also are less likely to need to wash the pillow insert. The treatment that is applied to outdoor fabric during manufacturing works quite well at keeping dust and contaminants out. Most people just remove their outdoor covers and wash those.
These fabrics also tend to be thicker and less flexible than your interior upholstery. Using a more expensive insert is not likely to give you that much of a difference in how the pillow feels. So, I don't see the need to splurge on these inserts.
Sizing a Pillow Insert or Cover:
Measurements:
To get the size of a pillow cover, you simply measure across the widths and the lengths. First, remove the insert from the pillow and lay the cover down flat. Then, start at the top corner of the width and measure across to the opposite corner. Make sure that you are pulling out all of the slack as you measure. Repeat for the length.
When measuring inserts, it can be hard to get an accurate measurement. To make sure that you are getting the real dimensions, run the measuring tape along the seam lines. Again, make sure to remove any slack in the fabric as you go.
Sizing Your Purchases:
So, you know the size of what you have, but how do you know which size of insert or pillow cover to buy? This question comes up quite often. You may have heard that you need your pillow inserts to be larger than your cover or you have heard that it needs to be the same. But, which is the truth?
That really depends on what you want the outcome to be. If you want your pillow covers to hang loosely, you would need your covers and inserts to be the same size. However, most people don't like this look. If you want your pillows to be full, you buy an insert that is larger than the cover. When shopping for covers choose one that is smaller than the insert.
First, let's take a look at smaller pillows. These are pillows that are less than 18″ in width and/or length. For these pillows, you would buy your inserts and covers at 1″ differences. That is to say that the insert needs to be 1″ larger than the cover. For example, a 16″ x 16″ cover would need a 17″ x 17″ insert.
If you are doing pillows that are 18″ or larger, you would get your inserts and covers with a 2″ different. So for a 20″ x 20″ pillow cover, buy an insert that is 22′ X 22″.
But what about rectangular pillows? For instance, a bolster pillow may be 12″ x 18″ which falls into both categories. These are not as cut and dry, because most rectangular pillows only come in certain dimensions, and you are forced to buy based on your actual size. But, the good news is that these shapes tend to be over-stuffed.
The only exception is when you get into larger sized pillows that are rectangular. Then, you want to try to find inserts or covers that follow the rules for square pillows. For example, if you have a 16″ x 20″ cover, you should try to find an insert that is 17″ x 20″.
Choosing the Perfect Covers:
Other than the sizing, there are a few things to keep in mind when shopping for replacement covers for your pillows. Beyond the aesthetics, you want covers that are high in quality. After all, no one wants a pillow cover that frays or comes apart at the seams.
I like my pillow covers to be of sound construction and washable. I also won't buy a brand a second time if the cover shrinks when I wash it. Since I have two fur babies, washing my pillow covers is just one of the many things I do to keep a clean house with dogs. I do it quite often, so I need covers that can withstand the torture.
I have found that Etsy is a wonderful source* for getting quality pieces. You can hardly ever go wrong when buying handmade products. These people put care into what they make because their reputation depends on it. One bad review and they lose a lot of potential customers.
For nice but inexpensive covers, I generally head over to Amazon. I have been placing my favorites in my Amazon storefront* to make it easier for people to find quality brands. I even have found a really good brand for outdoor pillow covers. FYI – each pillow has multiple options once you click the link.
Final Comments:
Throw pillows are by far one of the easiest way to alter the look of your interior style. By choosing pillow inserts and covers wisely, you can build a collection of quality pieces that will last a lifetime. Use these pieces to bring new life into your space, change the mood for holidays, or for special occasions.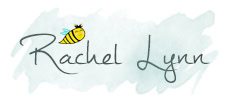 What to Read Next:
19 Tips to Extend the Life of Your Bedding
– PIN IT –