I don't know about you, but my mattress and my bedding are two things that I am diligent about preserving. I want them to have as long a life as possible. Partly, because mattresses are so expensive and partly because a good set of sheets are so hard to find. (Or maybe that is just me. I admit that I am particular about how my sheets feel). So, I sat down and compiled a list of the things that you can do to extend the life of your bedding.
19 Tips to Extend the Life of Your Bedding…
(This post contains affiliate links. That means that I make a very small commission from sales that result through these links. All affiliate items used on this blog are chosen from products that I know and trust. You can read my full disclosure here. Affiliate links identified by an *)
19 Tips to Extend the Life of Your Bedding…
Mattress:
1. I know you have heard this before, but it bears repeating. If you have a mattress that allows you to flip it, then you really should. If you have one of those mattresses that were not manufactured with flipping in mind, then you should rotate it. Do this at least once every 6 months to help the mattress wear evenly, and it will help prevent dips.
2. Cover your mattress with a good quality mattress cover. You can get these in everything from water resistant to hypoallergenic. For my own mattress, I have a Sure Fit Quilted cover on my bed, which is a King size. However, when I was still using my Queen size bed, I had this Hanna Kay cover*. I honestly can say that I believe that the biggest difference is the price tag (the Sure Fit being higher). For my kids' beds, I use this LinenSpa Encasement Protector*. It is dust mite proof and water resistant (I would double it if you want waterproof). Also, it doesn't make that crinkling sound like a plastic cover does.
3. To keep your mattress in the best condition possible, you should remove the cover at least once every few months and launder it. (more frequently if you are a heavy night sweater). It is also a good idea to use the upholstery tool for your vacuum to clean the mattress at least twice per year. (during Spring and Fall cleaning is always good).
4. When buying a new mattress, remember that the samples in the showroom have been broken in. So, if you buy based on the showroom feel, your new mattress will take awhile to reach that exact comfort level. What you can do to help alleviate this break in period is to add a topper. A nice 3″ foam topper will add some softness to a new bed, and will also help to save wear and tear on the mattress.
5. (Note -This tip may or may not be something that you would want to do, but is just something that I prefer for myself). When shopping for a new mattress, I find the comfort level that I want and then buy one firmness level higher. Then, I buy a 3″ foam topper that is extra soft. This makes my mattress last longer than I would otherwise wish to use it. If buying a foam topper, I suggest getting a quality topper. They cost a bit more, but this is not an item that you will want to replace very often.
Of course, most people are now buying foam mattresses. While, I can't say that I have one on my own bed, I do have foam mattresses for my boys. The best budget friendly foam mattress that I have found is this Signature Sleep Memory Foam*, which I bought from Amazon. I liked it so much that I plan to buy another one for my guest room. Just know that a new foam mattress or topper will need to air out for several days before using. To read more about purchasing a foam mattress, I suggest this article by Young House Love.
19 Tips to Extend the Life of Your Bedding…
Comforters/Duvet:
6. Cover your comforters and duvets to protect them from dust, sweat, and dead skin. It is much easier to remove a duvet cover and wash it than it is to wash the duvet itself.
7. Launder the duvet or comforter twice a year. If you have a full size machine, you can probably launder the duvet yourself. (Just do not use fabric softener on a down comforter. It will leave a coating on the down that will prevent it from fluffing back up). If you do not have the capability to launder at home, you can get it professionally cleaned.
8. Once a month, remove the duvet cover and lauder it. During this time, shake and fluff the duvet to remove any dust debris that may have made it past the cover.
19 Tips to Extend the Life of Your Bedding…
Sheets:
9. Using sheets that are appropriate for the season will help to keep you comfortable. This, in turn, will keep the sheets fresher and allow them to last until cleaning day. Longer periods between washings means less wear and tear on your bedding. With that in mind, silk and sateen are great for summer months to help keep you cool, and flannel works well for the winter months. Cotten is the year-round work horse, because it works great any time of the year.
10. If you find that your sheets begin to get that less than fresh feel midway through the week, start adding an extra flat sheet over the fitted sheet. I am not sure exactly what the term for this would be, but I call it a "courtesy sheet'. But, I guess you might think of it as double sheeting. When I make my bed, my method is: mattress pad on bottom, followed by a fitted sheet, followed by a flat sheet (tucked in as if it were the bottom sheet). Then, another flat sheet followed by the blankets/duvet, etc.
When midweek rolls around, and I begin to feel like I need a fresh set of sheets, I just remove the extra flat sheet from the bottom and sleep on the fresh, fitted sheet that is beneath. This is especially nice if you have night sweats. It doesn't require you to exert much energy during the night to remove the extra sheet. Plus, it adds an extra layer of protection for the mattress.
11. Always use a top flat sheet to separate your body from the blankets. Sheets are easier to wash than heavy blankets and quilts. So, having that barrier between your body and the blankets will protect them from body sweat and oils.
12. Clean your sheets once every week to ten days. It is important to not let your sheets become too dirty before cleaning them. Dirt and body oils can set into the fabrics if left too long. Likewise, you don't want to be washing your sheets too frequently, either. This too will cause them to wear out faster.
13. Wash sheets and bedding separately from other items. Washing them with other items can cause damage to the fibers. Washing them alone allows them to circulate properly and provides a better clean.
14. Dry sheets on a clothes line when available. If you do not have a clothes line, dry them in your dryer on the lowest temperature setting. High temperatures can cause the sheets to shrink a pill. Remove promptly to avoid wrinkles.
15. This one may throw you off your game a bit, but that rule that your mother taught you about always making your bed. Ignore it! That's right. You should not make your bed everyday. Instead fold the blankets and sheets back and allow them to air out. This will help to keep your sheets feeling fresh throughout the week. (Feel free to make the bed if company is coming) ;-)
16. For guest rooms, leave the beds ready for company but unmade. A common method is to fold everything and lay it across the center of the bed. This keeps the sheets from becoming stale. It is okay to make up the bed just before company arrives, for aesthetics. (Read more great ideas for guest rooms here).
19 Tips to Extend the Life of Your Bedding…
Pillows:
17. Always put a hypoallergenic pillow cover over your pillow. This will help to protect your pillows from body oils and also to help keep you from breathing in any allergens inside the pillow. In fact, I like to layer my pillows with 1) hypoallergenic pillow cover on the bottom, 2) pillow cover that comes with the pillow, 3) old pillow cases that do not look nice any more, 4) and finally, the top pillow case. Maybe that's a bit of overkill, but it really helps to extend the life of the pillow. I just change the top case every week, and clean the inner case every month.
18. Once to twice a year, launder the pillows. Use the sanitize settings on your machine, but do not use fabric softener. If you do not have a full size machine, you can have them professionally cleaned.
19. To properly fluff the pillows back to their originally level, place 3-4 tennis balls in your dryer. The balls will fluff the pillows as they are drying. Make sure that the pillows are thoroughly dry before using them.
It is recommended by most companies to replace your pillows once per year. However, with these steps I am able to get mine to last for 2-3 years before they begin to feel/look worn and flat, Which, according to Martha Stewart, is the time to replace your pillows.
Final Thoughts…
These are the 19 things that I do to keep my mattresses and bedding in good shape. I hope that you have found them to be helpful. If you have any other tips to extend the life of your bedding that aren't mentioned here, please share them with us.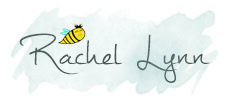 – PIN IT –
– PIN IT –
---
This post has been shared with our friends at Shoestring Elegance & Remodelaholic