If you are lucky enough to have the extra space to create a guest room, then you probably want to make that room into a comfortable getaway. To do so, there are a few important things that you may want to consider to provide everything that your guests may need. So, I have thrown together several tips for the perfect guest rooms.
(This post may contain affiliate links (*). That means that I make a small commission from sales that result through these links, at no additional cost to you. You can read my full disclosure here.)
Tips for the Perfect Guest Rooms…
Decor:
(Photo by Katherine Shenaman Interiors)
One of the first things that you can do to create perfect guest rooms is to streamline the decor. Simple is best. Your guest will feel more comfortable if the room is staged in a neutral design. That doesn't mean that you have to use beige or gray colors. It just means that you should remove the clutter.
For example, you shouldn't use the room to display your family photographs. Nor should you try to do anything overly flashy. Instead, decorate the room in a fashion that allows whoever visits to be able to imagine this as their room.
This is the same basic concept that real estate agents use to stage a home. You don't want your guest to feel like they are in "your" room. You want them to feel like they can make this room their own.
If the space allows, try using two double beds instead of just one. This way, you can accommodate visitors with small children. You will most likely find that people may want to keep their kids close by if they were young.
(Photo by Enviable Designs Inc.)
If the room isn't large enough to hold full size beds, consider matching twin beds. They can be easily pushed together to accommodate couples when needed. Then, pull them back apart when you need to house individual guests or multiple children.
(Photo by Neale Smith Photography)
The bed is not the only thing that contributes to a comfortable stay. Consider using window treatments that can easily be adjusted to let the light in, or block it out completely. Think about it. One of the first things that you do in a hotel room is adjust the blinds. The guest in your home will appreciate the same amenities.
Comfort:
Another consideration is to make extra blankets easily accessible. No one wants to have to wake you in the middle of the night to ask for an extra blanket, and you certainly don't want to have to get up to accommodate them. So, just make it obvious from the get go.
To help keep bedding fresh and ready to go, just use the minimum coverage until the day of arrival. Storing bedding away will help keep linens fresh and allow the bed to breathe between visits. Both are a good practice for extending the life of your bedding. (For more tips on this, check out this post).
A very important piece of furniture for a guest room is a nightstand. Guest will want a place to lay their keys, glasses, and jewelry. So, a nightstand is essential. It is also a great place to set other essentials – like an alarm clock, a bedside lamp, and reading material.
If however, your room is small, and as such you are using a nightstand that will not hold all of those things, consider adding wall mounted swing out lamps. Because guests may wake in the middle of the night slightly disoriented from the strange room, a bedside light is very important.
If you don't have an outlet or a line to connect a lamp, consider adding one in a location that is convenient. You can see how to do that by reading my post on adding extra outlets.
Another great amenity is a sitting area. This provides a great place to sit to put on or remove shoes. It is also a great addition if you are providing a television. I find that some people do not like to watch TV or read while laying in bed.
If you don't have the room to accommodate a full size seating area, try just using a bed bench. Even a very small bench will be appreciated by your guests. Check out these wonderful selection of benches from Houzz.*
Toiletries:
If you have the means to furnish a fully stocked linen closet for your guest, then your guest will love you for it. Think about what you might need in a hotel (assume that you have forgotten everything) and go from there. Towels, soaps, shampoos, toothbrushes, etc. – fill it up.
If on the other hand, you don't have that much space, try to provide the essentials in an obvious space. A vanity top is a great place to display everything that is needed. Another great idea is to create a spa type basket for your guests.
Also, consider what is needed where. Hand towels and hand soaps may be all that you can fit on your vanity. If so, just place those items there and put the other essentials in a different location.
My favorite luxury item to add to guest bathrooms is these linen soft paper towels.* They also make wonderful dinner napkins for special events.
It can't be stressed enough that you should check the toilet paper roll. You never want your guests to be faced with an embarrassing situation. So, check, check, check those holders. In fact, if you have the storage space, always keep extra toilet paper stocked in a location where it is easy to find.
Entertainment:
If you have the room and the budget, almost everyone appreciates having a television in their room. Be sure to include any necessary information, such as the passcode or a channel guide.
For those late nighters who like to read, be sure to leave some reading material. It doesn't have to be a large selection of books. A basket or a magazine rack of old magazines work wonderfully.
For those who want to go the extra mile for their guests, consider leaving an iPad or tablet on the nightstand.
Other Conveniences:
Even if you don't provide your guests with an iPad or an electronic device, the odds are good that they will have their own. So, make sure that you have a WiFi password located in an easily accessible space. On the nightstand is the most popular spot, but you could also hang it on the inside of the door, or make a business card with all the important info. You can buy some really cute displays from Amazon.*
To earn those extra bragging points with adult visitors, add a coffee station. It doesn't have to be anything fancy. All you really need is a few cups and packets of the essentials. Placing everything on a serving tray will keep things confined and allow your guests to move it to more convenient locations.
Final Thoughts..
Now that you have everything that you need to create the perfect guest room, you may find that they never want to leave. I wish I had some advice for you on that topic, but on that one, you are on your own.?
Do you have any great tips for the perfect guest rooms that you would like to share? Drop them in the comments' section below. In the meantime, feel free to share this with your social friends – Pin, Tweet, Facebook, etc. ?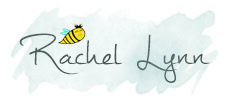 – PIN IT –