I think that we can all agree that it doesn't matter how many improvements or renovations you do, if the house is not clean, it just feels old and well, blah.  But, keeping a clean house requires diligence on my best days. Keeping a clean house when you have dogs can seem like an exercise in futility. I know, I have been there. I am STILL there. But, over the years I have found some tried and true methods to make my life easier.
(This post may contain affiliate links (*). That means that I make a small commission from sales that result through these links, at no additional cost to you. You can read my full disclosure here.)
Keeping a Clean House When You Have Dogs…
One thing that I have noticed is that dog dirt falls into three categories – hair, odor, and accidents. The way that I go about keeping a clean house is to address each one of these as an individual problem. So, I think the best way to go about addressing this topic is to do the same thing.
Cleaning Dog Hair…
Full disclosure, here. The two dogs that I have now do not shed, or at least their shedding doesn't fall out on its own. So, I really don't have to worry about cleaning up dog hair with them. That being said, my last dog was a golden retriever, and he shed everywhere!
When I say everywhere, I literally mean EVERYWHERE! If I didn't stay on top of things daily, I would find tufts of hair hiding in corners and clinging to the bottom edge of furniture. All I can say is if you suffer from this problem the solution is Roomba, Roomba, Roomba!* Oh, did I mention that you need a Roomba?
I can not stress enough how much easier it made things for me. I would just turn it on each day and it would do its thing. Most of the time, I would start it on my way out to run errands and by the time I got back, the floors would be finished. Plus, they can roll underneath most sofas and clean that area. That alone made it worth buying for me.
Now, they even come with iPhone control and Alexa voice controls. Makes me almost wish for another hairy dog…. almost.
Maintaining Dog Hair…
So, back when I still had my beautiful golden, I discovered this nifty little tool that helped to lessen the amount of hair shedding. It is called a Furminator,* and it does wonders with all that undercoat. If you don't have one of these for your fur shedding breed, I highly recommend that you get one. You will notice a significant decrease in the number of loose hairs around your house.
Another thing that I do which helps with all those loose dog hairs is to use lint brushes.* I buy these in bulk and distribute them all around my house. They are tucked inside wicker baskets and inside cabinets. When I need to quickly remove stray hair (like when someone pops in unannounced), I just pull one out and quickly go over any seating where stray hairs have been missed.
Dealing With Doggie Accidents…
Let's face it, if you have a dog, eventually they will poop, pee, or vomit on your floor. If you are lucky, you may get away with this happening just once or twice in their lifetime, but don't count on it.
Avoid It At All Cost:
Let me just quote that famous phrase, "an ounce of prevention is worth a pound of cure." So, the first course of action is to try to prevent them from having accidents in the first place. Unfortunately, we can't always be at home with them every second of the day. At some point, they are going to have to be left alone.
When that happens, I have a designated area that my dogs are restricted to until I return. If you trust your fur baby to exit the house on his/her own and you have a fenced area, you may want to try installing a doggie door.  PetSafe has a good door* that can be installed through a wall instead of a door.
My own girls have an in-wall dog door that exits into a dog run and leads to the back yard. And, if you worry about other animals coming in at night, I should let you know that these have a door panel that slides in place to bar access. So, every night we close ours up and lock it.
If you can't install a dog door, another option is to lay a pee pad down. It is much better to have an accident on a pad than on the floor. However, some pads come with an attractant that produces an unpleasant scent.
This put me off to pee pads for a long time. But, I have since discovered Bestle pee pads.* They have no scent and are large enough to work for multiple small dogs or just one large.
Now, if your fur baby has never used a pee pad before, it may be a good idea to start out with one of those pads that have the attractant. Amazon has a very reasonably priced package.* I have found that by the time you go through one package of the scented pads, the dog has learned where to go and will use the unscented versions just as well.
Rugs:
First on the list was to find rugs that could stand up to the everyday torture that dogs can dish out. I wrote a full article on that and also listed the rugs and/or brands that I have been using for many years. If you are in search of a good rug, I recommend reading that and choosing from the options listed.
Enzymes:
Next up was to supplement my rug purchases with a few must-have items for when accidents happen. At the top of that list is Nature's Miracle.* You really need to keep a bottle of this stuff on hand at all times. It is an enzyme that destroys the odor in urine.
I don't use it the way the instructions state, but I have good results with my method. What I do is 1) absorb as much as I can with paper towels. 2) Spray with Nature's Miracle – enough to saturate the area but not enough to soak through the underside. 3) Soak up with more paper towels. 4) Wait 20 minutes for the enzyme to do its thing, but not long enough for the area to dry. 5) Use my Spotbot with fresh clean water to remove all traces of leftover residue.
Area Cleaner:
As I mentioned above, I use a Spotbot* for accidents and spot cleaning. This is how I prevent accidents from becoming set-in. It also is amazing at handling things worse than urine. If you have ever had your pet get sick you know what I mean.
You simply can't let dog poo or vomit sit on a carpet or rug, and cleaning down into the fibers is not that easy, no matter how long you scrub at it. The Spotbot is far and away my most treasured purchase for cleaning. Of all the things listed here, if you need to choose just one, choose this one.
Dog Odors…
When it comes to keeping a clean house when you have dogs, one of the easiest things that you can do is to set up your decor in a way that allows you to wash away those odors. I don't use Fabreeze because it causes me to have migraines. When I choose to use a scented spray, I use my own homemade linen spray. But, even better than that is to be able to actually toss items into a washing machine and remove the bad odors.
As you know, dogs transfer their body odor to whatever they happen to lay upon. If your dogs are like mine that means that they lay on the sofa, bed, rugs, etc without restrictions. Luckily, with a little planning, you can make these things easy to clean.
Sofas:
First, let's start with the sofa. The easiest way to protect a sofa is with a slipcover. Slipcovers can be removed and laundered as needed, and they look very nice. You can get them in custom fittings to leave on full time. But, I like to use temporary covers that I can remove when I have company.
The ones that I like are Gorilla Grips original protector.* I can just throw it on the sofa during the day or when the girls are less than fresh smelling, and it protects my sofa. These also wash up very easily. But, the nicest thing is that the dogs really like the feel of the velvet. So, this keeps them from wandering over to the chairs.
Pillows:
To keep my pillows clean, I never use sewn in pillow covers. Instead, I purchase pillow covers that match my decor and use those. A good quality pillow cover can stand up to many trips through the washing machine. You can find some great covers in all sizes from Amazon* and Etsy.
Beds and Other Stuff:
The way that I keep most furniture from collecting dog odor is to use throws. I try to keep a few handy so that I can quickly toss one wherever it is needed. If you find the right texture, your dog will prefer the throw to the other furniture surfaces.
For my girls, I have found that this Sherpa blanket* is perfect. They love the texture and will go wherever this blanket is thrown. It is also made of microfiber and comes in multiple colors. And, it doesn't have any tassels or buttons to worry about. FYI – never use throws with fancy woven threads, tassels or any accessory that they can chew on or pull loose.
Final Thoughts…
So, that is pretty much how I keep a clean house with dogs. I know that is a lot of products. However, you may not need all of them, and if you do you can always start with the most important for your situation.
The easiest things to start with are probably the lint brushes* and Furminator.* Then, when you are ready to grab a more expensive item, I would recommend either the Roomba* or the Spotbot,* depending on which type of problem is more of an issue for you.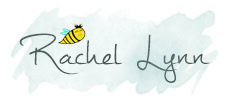 – PIN IT –