Right now, Putka pods are one of the trendiest pieces of decor for the Fall season, and they will probably remain so for years to come. If you are asking yourself, 'what exactly is a Putka pod?" Well, they are those adorable things that look like miniature pumpkins. You have probably seen them mixed in with your potpourri. They are cute and well-loved by most. However, there are some important details that you need to know before you start using them in your crafts and decor. So without further ado, let's take a look at the pros and cons of decorating with Putka Pods.
(This post may contain affiliate links (*). That means that I make a small commission from sales that result through these links, at no additional cost to you. You can read my full disclosure here.)
Pros and Cons of Decorating With Putka Pods…
First and foremost, let me say that I am not here to spout any radical claims that you should avoid Putka pods. I use them myself and I love them. I stick them in mason jars for quick accent pieces. I use them in some of my craft projects. So, I am not anti-Putka – if there is such a thing. But, I don't want to spend all week reading negative emails from the Putka lovers. (tongue-in-cheek) So, let's move on.
Pros:
As I mentioned before, I use Putka pods* in a lot of craft projects. They are so cute and adorable, they are just screaming, "Make me into something!" Plus, they are so light that they glue up quite nicely.
They make wonderful potpourri. You can fill a jar or a bag with them, add in a few drops of one of these amazing Fall Scents,* and close it up for a few days. Then, place them in a container for a quick scent filled room.
They are available almost everywhere. You can buy them at your local crafting store or you can order them online.* You can even purchase adorable decor* already premade from places like Etsy.*
Cons:
But, they have a few drawbacks that can cause potential problems. If you think about what Putka pods actually are, the problems may be obvious. While they are a fruit, they are not pumpkins in any way. They grow on trees in Australia (what is sometimes referred to as a cheese tree). The pods are the fruit that is produced on these trees, and inside are a bunch of seeds. These trees attract and feed several species of birds and insects in their natural habitat.
But, we get them before they have reached the point of splitting open and dropping their seeds. Think of them as on the same level as acorns. Now, where do you store all of your Fall decor* at the end of the season? If you are like me, you put everything away in either the attic, garage, or basement. Do you see where I am going with this?
MICE! Nasty, little, chewing, mice! They love the Putka pods, folks. So, that beautiful Fall wreath that you so lovingly assembled may provide a nice Christmas dinner for all the mice that it will attract. And, if you already have an issue with the occasional mouse, even the bags sitting in your craft room may come under attack.
Solution:
However, none of this means that you should stop using Putka pods.* I am only trying to bring awareness to the situation. You can still use them in your decor if you take care when storing them away. After all, you wouldn't throw several cups of acorns into your attic, would you?
The solution is just simply to make sure that any decor with Putka pods is sealed in an airtight container. Or, just use them for temporary decorations, and then throw them out at the end of the season. I store mine in mason jars, which as I said before, also doubles as accent decorations.
Final Comments…
So, now that you are aware of the pros and cons of decorating with Putka pods,* you can go ahead and start crafting with no worries. I hope that I was able to shed a little light on this issue and prevent a future problem for you.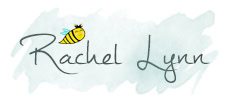 – PIN IT –
– PIN IT –