Pallet furniture is a beginning DIYer's dream come true. There are so many different ways that pallets can be used to create furniture and, if you need it,  extra storage. This post is a quick and easy way to make a pallet coffee table.
How to Make a Pallet Coffee Table…
Material Needed…
Pallet (check that it meets the safety standards below)
4 casters
primer (or stain is you prefer)
paint (sealer is using stain)
How to Make a Pallet Coffee Table… Safety Concerns
Something that you should know is that all pallets may not be safe for use within your home. Some pallets may have been treated with chemicals either at production or after (such as produce being sprayed with pesticides while on the pallet). However there are many that are perfectly fine to use.
I am showing you this nifty little image created by DIYProjects. It shows the different stamps that may appear on a pallet, and you may want to read their entire article on the subject. The condensed version is that you should look for the IPPC stamp (it looks sort of like a tree with the branches missing on one side). The things that you want to avoid (labeled in red) are stamps that have the letters MB or DB. The MB stands for methyl bromide and the DB indicates that the pallet was used to transport chemicals. Everything else should be safe as long as you do not see any stains from spills.
How to Make a Pallet Coffee Table…
To start this project, you are going to need your safety verified pallet (1 for this particular table or stack 2 for a higher table). I like to start with pallets that are in good shape. Check for cracked/split boards, protruding nails, weak or damaged spots. If your pallet is not in good condition, you may have to replace a few slats.
Next, prep the pallet. Remove any loose nails and replace them with fresh screws or nails. Snip off any nails that are protruding. Then, sand the surface to clean up splinters and rough areas. It is important to make sure that you prep the pallet well. You don't want to have any jagged bits or pieces of metal sticking out. This can cause injury later on.
After everything has been prepped and you have vacuumed away every speck of dust, it is time to prime and paint. I get asked a lot what paint I prefer, and I have to say that I like several types, but my go to brand is Sherwin Williams ProClassic acrylic latex paint. For primer, I usually use Kilz brand. They have a variety of types, and I base the type on the project, but the Original is generally a safe bet with any project. You can see some of my painting techniques in my DIY island build.
 Once the paint has dried thoroughly, you can attach the casters. These casters came from HomeDepot, but I have purchased them at Lowe's as well. Pretty much any big box store should carry them, or you can find them online.
Attach them at each corner using 4 wood screws. The casters should be placed over the pallets support blocks for stability.
How to Make a Pallet Coffee Table – other options…

For a different look, you could stain the pallet. This will give you a rustic look, or you can use paint and stain to create a weathered finish. This finish is similar to the one that I put on my Restoration Hardware inspired, console table. You can see how to do this by checking out that DIY. Or, give it a light driftwood finish like I did on my Beach pallet wall decor.
If you are interested in building a table from scratch, Ana-White has a good tutorial. This particular cart came from HGTV, by Ana-White. You can find it at either location.
Final Thoughts…
I hope you liked this quick and easy DIY. For more great pallet ideas check out my post on Repurposed Decor. Feel free to share this on your social media. 🙂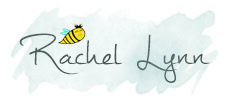 – PIN IT –
– PIN IT –
---
Linked up with Remodelaholic and Savvy Southern Style