Recently, I was searching through Pinterest looking for some good pins to add to my flooring board. (BTW – I highly recommend following me). 😉 What I noticed were so very many articles on cleaning wood floors that were offering some very wrong advice. Now, I don't claim to be a professional flooring installer, but I know my way around wood, and I have done my fair share of flooring installs and repairs. So, I just wanted to offer my two cents on how to care for wood floors, and what you should not do.
(This post may contain affiliate links (*). That means that I make a small commission from sales that result through these links, at no additional cost to you. You can read my full disclosure here.)
How to Care for Wood Floors the Proper Way…
Note – this post applies to solid wood flooring, but may also be applied to laminate floors. You can see how to install a floating laminate floor here.
What You Should Do for Dry Cleaning….
The best methods for cleaning your wood floors is to practice prevention. Don't allow a lot of time to pass between cleanings. Do a good dust cleaning at least once a week, and a heavier cleaning at least once a month. For dry sweeping, you can safely use a dry Swiffer to keep the day-to-day dust particles under control.
For more detailed cleaning, you will need a wood safe vacuum. That means, you need something that isn't going to beat your floors the way that floor beaters do in vacuums designed for carpets. Most upright vacuums are designed for carpet and rugs. Some of them come with a floor cleaning option. However, I find it difficult to use uprights for hardwood. They just do not maneuver around base boards and walls as well as a canister vacuum. But, this is a personal preference that you may or may not share.
I will let you in on what I personally use, though. About 4 years ago, around the time my home was finished, I tossed my upright Dyson and purchased a Miele compact.* Now, I know that these machines are certainly not the cheapest vacuum on the market, but I couldn't be happier.
It took me a minute or two to get the hang of using one after years of using an upright. I kept wanting to hold the handle too high up, similar to how I was used to holding my Dyson. Once I started stepping back and letting the handle extend out, I got a feel for it and discovered that it was much easier on my back than my old machine. By the way – I also use it to vacuum my rugs and upstairs carpeting. Don't let anyone tell you that a canister can't clean rugs or carpets, because my Miele does that and more, and it doesn't beat the shape out of them in the process. (You can also by the Pet version,* which comes with a rug beater head for rugs and carpet)
Anyway, let's move it along. 🙂 I also like to use the Roomba vacuum.* I bought my first Roomba back in 2008 when I still had my golden retriever. I was amazed that it kept all of the fur balls under control. I'll admit that this was my lazy way of sweeping, but man could that Roomba clean. I would turn it on when I would leave each day, and when I got home it would be back in its docking station.
---
---
I loved that it would sweep under the sofa and chairs for me, and would do a reasonable job on the rugs. (There was still a need to vacuum weekly to get below the rug's surface). The newer versions now come with wifi connectivity and can communicate with Alexa.*
What You Should Do for Wet Cleaning….
Wood floors are made of wood, and by nature can easily be damaged by water. It is never a good idea to use water to clean a wood floor. Let me rephrase that. It is never a good idea to use flowing water to clean a wood floor. Obviously, at some point you will need to use water on your floor. However, it is in the amount of water and the cleaning method that matters.
The best method for wet cleaning your wood floors is to use a slightly damp, microfiber, dust mop. Amazon has this very nice kit* which comes with one dust mop and two microfibre wet pads. You can use the dust mop for dry cleaning and the wet pads for wet cleaning. All are machine washable, so they last a long time.
I prefer to use vinegar on the cloth to clean floors. However, you can dampen the cloth with plain water if you choose. Just be sure that the mop is not too wet. I also have used Bona Hardwood floor cleaning solution,* and I like it as well as the vinegar. So, if you do not like the smell of vinegar, I recommend trying this. Tip – Never spray a solution directly onto your floor. Instead spray the bottom of your microfiber cloth until it is just damp.
More Tips – If you get scuff marks on your floor from shoes, you can remove those with a cotton ball dipped into rubbing alcohol. If that fails to remove the scuff mark, a simple pink eraser will usually do the job. For heavy dirt on floors, sorry folks but there is nothing but the tried and true method to clean seriously neglected floors. Get down on your hands and knees and start scrubbing! 🙂 Grungy floors will most likely require a degreasing product (I suggest Dawn). Scrub and wipe to keep the floor from taking on too much moisture. Once it is clean, go back over it with the microfiber mop and some Bona.
What You Should Not Do….
Never use a heavily wet mop on your floors. Damp mops only, please. In addition, I would suggest avoiding those wet cloth pads, like the Swiffer wet mop pads.* Don't get me wrong, I am not knocking this product. In fact, I love it on my tiles. However, these are super wet, way beyond what I consider to be damp. Also, the solution leaves behind an unpleasant residue that makes the floors appear dull.
I also do not recommend using the Swiffer Wet Jet.* This takes us back to the flowing water (or solution) issue. If it can flow, it can get down between the boards, and any moisture between or beneath the protected surface can cause problems. Only the most tightly sealed wood floors can prevent the solution from getting down between the planks. If you have been using these and have not noticed any change in your floor, consider yourself lucky. You probably have a tightly sealed floor. But, you should know that changes generally do not occur over night. It can be months before enough damage has accumulated to show visually.
Another popular cleaning method that I must recommend avoiding is steam cleaning wood floors. I am at a lost as to how cleaning companies even started thinking this was a good idea. Don't get me wrong, I love my steam cleaner. I use it for cleaning and disinfecting a lot of things, but steam and wood is not a good combination. You see, steam is a common method that woodworkers use to bend wood. In fact, hardware stores sell steam machines for just this purpose. So, when I see these steam cleaners being used on hard wood flooring, all I can see is how that pressurized steam is being pushed down between and into the wood causing moisture buildup. Save the steam cleaners for your tile and/or linoleum floors.
Why I am so adamant about avoiding excessive moisture on wood floors??? Well, when moisture hits raw wood, it causes the fibers to expand. But, "my floors are sealed and no raw wood is exposed," you say. Sure they are. However, there are tiny separation gaps between each plank where the wood has naturally expanded and shrank over time, causing the top seal coat to separate in that area. (Unless it is a new floor, in which case this will occur eventually).
Moisture can and will seep down between these gaps and into the raw wood beneath. With enough moisture the natural expansion gap created by the installers will exceed the allotted space, and the floor will begin to show capping. Capping is a slight raised area where the planks meet (see above image). You can see capping by looking at a floor from an angle. If the floor appears to have tiny waves, that is capping from moisture. (You can read more about cupping in floors at Impressions Hardwood Collection)
In severe cases, the floor will buckle like the one above. Once the damage is done, it is almost always too late to reverse it.
Final Thoughts…
So to summarize:
Dust or Vacuum
Damp mop only
Microfiber mop
Vinegar or Bona
Spray/wet mop not floor
Spot clean with alcohol or eraser
Do not use soaking wet mops
Don't jet spray
Do not use steam
And that pretty much sums up how to care for wood floors the proper way. 🙂 Be sure to check out my post on choosing pet friendly rugs.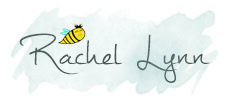 – PIN IT –
– PIN IT –