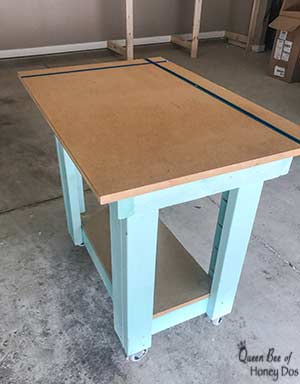 Sometimes a person just doesn't have enough space to fit all of their workshop tools. Maybe that is because your workshop is really small. Maybe it is because you are using a multi-purpose area, like a garage, or maybe you just have a boat-load of tools. Either way, a compact workbench can help with that problem. So this week, I am going to show you how to build my 3-way convertible workbench!
(This post may contain affiliate links (*). That means that I make a small commission from sales that result through these links, at no additional cost to you. You can read my full disclosure here.)
How To Build 3-Way Convertible Workbench
(I recommend, first reading the instructions below and then, for an even more detailed tutorial, check out my Youtube channel for the entire video build.)
Back when I built this convertible workbench, I had just moved into this house and I needed something quick. When we sold our previous place, I let a lot of things go because I knew that I would be customizing our new place. As a result, I was left trying to demonstrate and document projects, but having no good place to work.
I also do not have the pleasure of a separate workshop, but instead, use part of my double garage. [Note to self – next time find a place that doesn't have such strict HOAs]. Anyway, using a garage means that you have to be creative with tool storage.
With my particular situation, I wanted to be able to just pull out a small workbench when I am doing the majority of my builds. I also wanted to be able to have a larger work area for some of those cumbersome projects. Plus, I have my miter saw and my table saw. So, now I am thinking that all of this needs to work together.
So, out came the measuring tape and notepad because first, I needed to determine how much space I had and how much space I needed for each piece. Next, I sketched my layout to allow pieces to store in different locations, using different rotations, etc. Finally, I ended up with my convertible workbench.
How To Build a 3-Way Convertible Workbench…
Materials Used:
2×4 lumber
3/4″ MDF (optional plywood)
Instructions:
Legs:
Once I determined the size of my benches, I started with the legs. They are cut from the 2x4s and measure about 28″. However, you will want to cut your legs to fit your height requirements. If using the 4″ casters, you will need your legs to be approximately 5″ shorter than your desired final height. This allows for the addition of the casters, the top, and the shimming. Cut 8 per table.
Next, I drilled pocket holes down the length in 4 of the leg sections using my Kreg K5 jig. However, any of the Kreg pocket hole jigs will work just as well. If you are not familiar with pocket hole joinery, I highly recommend adding one of these jigs to your arsenal. It is one of the best tools that you can own! You can read more about how to use them, here.
To assemble the legs, I attached one of the sections with pocket holes to one of the other four remaining sections. Make sure that you are getting an even 90º angle with the two parts of each leg. Repeat for all four legs.
Frame:
Next, I built two frames , one for the tabletop and one for a bottom shelf. In order for these instruction to work, the lower frame needs to be exactly 1 1/2″ smaller on all sides than the top frame. That means that the sections of the small frame will be 6″ less than the sections of the top.
For my workbench, I made the top frame's final dimensions equal to 20″x32″. The bottom frame measures 14″x26″. Following these dimensions will result in a 36″ x 24″ work surface once it is all finished.
To assemble the frames, I used the pocket hole jig and screws to sandwich the short sections between the long sections. (for all of you non-woodworkers, this is also known as a butt joint.)
Assemble Sections:
To attach the legs to the frame, I first inserted each leg on the inside of the top frame and attached the legs with wood screws from the inside. (FYI- I just use my pocket holes screws the same way I would a traditional wood screw. I find that they work similar to a self drilling screw in almost every situation).
After all of the legs are attached, I flipped the table right side up and inserted the lower frame into the interior of the legs. So, the setup should stagger one inside of the other – top frame, legs, then bottom frame.
Next, I used screws to attach the bottom frame to the legs.
Tops:
For the main tabletop, I cut my MDF to 36″ x 24″. This will allow a 2″ overhang on all four sides. If you are adding hardware to make this table convertible, you will need these extra 2″. However, if you only plan to build one table, you can cut your tops to have less of an overhang. You can even go with a flush top, if you like.
For the bottom shelf, the top needs to be cut about 1/4″ smaller than the frame. This will allow some wiggle room to maneuver the top into place. If you try to cut it exact, it will most likely bind and be difficult, if not impossible, to get seated.
To attach the MDF, I temporarily nailed them in place with my nail gun. This is so that I can come back later and add shims to make both tops level with each other. Later, after I am certain that everything is level, I will add countersinking screws through the top. (FYI – if you plan to add T-tracks to the top, avoid laying nails or screws along the path.)
Casters:
To attach the casters, I turned the table upside down, and used my pocket hole screws (again) to attach the casters through the bottom of the legs. If you need to shim the casters, you can always loosen a few screws and insert the shims as needed.
Note – It is very important that you use casters that have a locking mechanism. Using unlocked casters on work tables, especially when dangerous tools will be used frequently, is hazardous to your well-being. So, only use locking casters!
Catches:
The catches that I used came from Rockler. To attach them, I just flipped the tap over and aligned the tops to each other.
Then, I place the catches, in the closed position, against the table so that the edges of each section lines up with the edges of each table.
Next, I marked the hole locations and predrilled a hole. The screws are very small and difficult to insert without predrilling a tiny hole.
After attaching them, make sure that the mechanisms line up properly once the table is upright.
I placed my catches along both the long side of the tables and the short sides. This way the table converts to a wide crafting size table, but also to a long miter saw type of table.
Final Thoughts…
So there you have it! It doesn't take much to throw together a workbench that is efficient. Back when I built this one, I thought that it was going to be a temporary fix. I was sure that I would build myself something more elaborate, and I still may. But, these have been great and I don't really see a need for much more.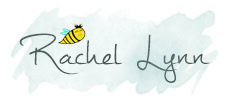 Be sure to check out some of my other woodworking posts:
Build a Rustic/Modern Platform Bed
Make any angle with a Miter Saw
When to NOT Use Pocket Hole Screws
– PIN IT –