When people come to my house for the first time, they often inquire about my custom area under my stairways. Typically, they love the idea of having something in that wasted space, and they want to know how to do it. Well, I find that to be a loaded question most of the time. Because every stairway presents its own potential for problems, one answer doesn't always fit all. However, I can show you how to add storage under stairways even when you have a few obstacles to deal with.
How To Add Storage Under Stairways…
Just to fill you in a bit, in my house I have two sets of stairs. One is in my mudroom and is an L shape. On this set, I added a dog space under the lower half, and used the upper half to extend storage space in my garage. The other stairway is straight and has closet storage beneath it.
Since I designed my house, I was able to make sure that there wasn't any obstacles placed in these areas before construction began. However, most of you did not have that benefit, and you may find that there are things hidden beneath your staircase. The most likely culprit will be electrical, but you may have duct work and/or pipes there, as well.
So, before you begin you will need to explore the area to see what is what. Cut a small hole and take a look. But, if you do find something behind that wall, all is not lost. If you are creative, you can work around those obstacle and disguise them to fit a design.
How To Add Storage Under Stairways Around Obstacles…
Step 1: Locate studs and all obstacles
In this house the stairway houses a return for the HVAC and an electrical outlet. By the way, this is not my house, but it shows how I go about adding built-ins around obstacles. The first thing to do with situations like this is to identify where the ductwork is located. The electrical is not really important because we will be moving it anyway. But the ductwork is something that is better left where it is, if that is possible.
Step 2 – Remove sheetrock surrounding studs and obstacles
As it turns out, the ductwork runs between two studs on the right side of the vent. Great, now we can start taking out all the sheetrock in the areas around those two studs. Once, that is done you will need to move the electric outlet to a new and better location. If you are comfortable with electrical work, this is a simple job, especially since you have exposed all the studs. If you are not comfortable, have an electrician come out and do this job for you.
Step 3 – Build for the available space
Now that you have a clear idea of the available space, you can begin to design your storage. In this stairway, we are adding some pull-out drawers. So naturally, we want to build the boxes to fit between the studs. However, this design will be unbalanced because of the HVAC ductwork.
Step 4 – Use trim and doors creatively to hide unbalanced design
To compensate for this problem, we simply build the face frames and/or trim to cover the entire area. In the nut shell, we are camouflaging the wall to look like the center cabinet is larger than it actually is. Then, we will do the same when we build the door fronts – making the center door large enough to cover the ductwork space.
After you get everything installed and the doors aligned properly, remove the doors and begin doing your paint job. Allow everything to cure for a few weeks, then reinstall the doors and make adjustments to the alignment as needed.
Final Comments…
And that is the basics of working around obstacles in a stairway! If you need some inspirations for what to add under your stairs, you can find them here. Good luck and happy renovation!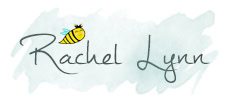 – PIN IT –
– PIN IT –