What exactly is the proper way to decorate with throw pillows? How many pillows are too many? Should they all match? How do I create a set? Do I even care???
Maybe you are one of those who thinks that throw pillows are the most useless decor items available. I won't disagree, but I will tell you that they provide a very important service.
By using throw pillows you can instantly change the entire mood of a room. Tired of that color scheme that you have got going? Swap those pillows! Want to instantly go from spring to fall decor? Change those pillows! Want an easy way to decorate for Halloween or Christmas… Pillows!
Okay, by now you probably know that I have an affection for pillows. I'll admit that they are one of my favorite decor items, but it is not just because they make changes easy. They also make changes cheap!
Once you know what type and size of pillow insert that you like, it doesn't cost that much to purchase new covers. I collect them for all seasons. I even use my scrap fabrics to make new covers. This prevents waste and helps me to add to my collection.
But, how exactly does one go about getting that straight-from-the-magazine look? Some people are just blessed with a natural eye for interior decorating. Then, there are those who do not have that natural eye. Some may even say that when it comes to decorating, they are quite blind.
For those who do have that talent, they can walk into a room and rearrange things in ways that other's would never have thought of doing. (Bless their heart.?)  While the rest of us are left salivating over those perfectly styled homes and wishing for the talent to pull off the same kind of wizardry.
For those of you riding together in this boat, I will share the rules that many decorators use when their natural eyes begin to fail them. They are pretty straight forward and will help you make a stunning style every time. Keep in mind that these are just a few of the many ways that you can decorate with throw pillows.
How To Decorate with Throw Pillows…
Start with a Neutral Base:
To get the most out of decorating with throw pillows, you want to start with a nice neutral base sofa. This will give you the most versatile options. That doesn't necessarily mean that you have to have a beige or gray sofa, although those work wonderfully with all sorts of colors.
But, don't feel restricted to these two options. Neutrals actually come in a lot of different colors. Today's neutrals can include ivory, sage, chocolate, and a whole lot of other shades.
A base can also be just about any color of leather. Leather, especially brown, red, and black tones, makes a wonderful foundation for accents and work with a lot of different colors.
Choose an Anchor Color:
The easiest way to choose pillows is to first choose an anchor color. This color will be a reoccurring color in all of the pillows that you mix and match into a set. It ties all the pillows together and keeps things from looking chaotic.
Groupings:
Once you have that anchor color, use it to create your sets. Pick a soft solid colored pillow. Then, select a soft striped or checkered pillow. The final pillow can be patterned and/or textured and serves as the bold statement. Choosing pillows in this way provides a selection of interest but without becoming too busy.
Choose Solids that Pop:
Another option is to do away with the patterns and choose a solid pop of color. This is the reverse of the step above but is still keeping with one bold statement color. This can be achieved by combining one vibrant color to use and select the same pillow size but in variations of that color. If you like the ombre effect, this may be right up your alley.
Choose Monochromatic with Texture:
Some people prefer their rooms to be more monochromatic. This is when one color is used and is layered in slightly different shades or variations. It can look very elegant and clean but requires texture to add interest.
The same concept can be used for beds and seating. Choose one color family and add textured pillows with very little differences between shades.  This can come by combining fabrics of burlap, velvet, cashmere, knits, etc. Adding texture will add both depth and appeal to the piece.
Graduate size:
When arranging pillows on a sofa, start with larger pillows at the ends. Then, work your way inward with the smaller pillows. If you are using a bolster in conjunction with other pillows, place it in the center.
Odd VS Even:
Most interior designers will tell you that odd-numbered groupings look better than even groupings. We refer to this as the rule of three, but it doesn't necessarily have to be just three. It can be any odd number. Although there is nothing that says you must follow this rule, doing so is generally more visually interesting.
But, if you are one of those people who like even numbers of pillows, there is nothing wrong with that. I am guilty of this myself. Even numbers are commonly used in traditional design styles where, according to The Spruce, odd numbers are more in line with a modern style.
Pick the Correct Amount:
As to the amount of those odd groupings, you will need to consider the size of your seating or bed. Obviously, chairs are sized perfectly for just one throw pillow. Love seats and small sofas can generally handle three to five pillows. While larger sofas can go up from there.
Keep in mind that we are only talking about accent pillows. If your sofa uses pillows as back cushions, I typically don't include those in my count. For example, I have a long sofa that has five cushion pillows and I still use five to six accent throws.
Additional Quick Tips…
Keep wicker baskets around to quickly deposit pillows into when space is needed.
Use a colorful throw to help distribute your color theme around the room or to add more texture.
Don't be afraid to color outside of the lines. If it looks good to you, then don't worry if it aligns with the rules.
Final Comments:
As you can see, there is a lot of variety for how you decorate with throw pillows. In fact, this is just a drop in the bucket. But, it will help you get started. Once you get a good feel for arrangements, you can branch out and try different combinations.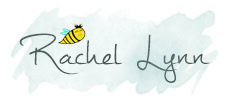 What To Read Next:
Guide to Choosing Pilow Inserts and Covers
Tips for Decorating Small Rooms
– PIN IT –