This year is the first year that I am posting a tour of my home for Christmas. In the past, I have avoided getting into this because it is such an exhausting time for bloggers, and probably for you, as well. But, I drug all of the camera and video equipment out of the studio and transported it all around my house to capture the big event! So, I hope you enjoy my 2018 Southern Home Christmas Tour! Welcome to my home!
(This post may contain affiliate links (*). That means that I make a small commission from sales that result through these links, at no additional cost to you. You can read my full disclosure here.)
2018 Southern Home Christmas Tour…
I am providing you
my Youtube channel
video tour. I hope you enjoy it, but don't forget to check out the images below. Some will offer you different views and a few extras!
And I know that some of you like to email me, asking where I purchased this or that. So I will include those little details below with the write-up. But, feel free to email me anyway with anything that I miss.
2018 Southern Home Christmas Tour – Hearth Room…
Welcome to my hearth room! You may call this "the gathering room" or the "family room" depending on your part of the world. This is where my boys hang out to watch TV. So, I have furnished it with rugged decor.
That hearth room rug* is one of my favorite. It is an indoor/outdoor rug and has really stood up well to the traffic. As I mentioned in my article on indoor/outdoor rugs, I look for stain-resistant rugs that have the ability to bounce back. This one is gray on gray (dark and light) Moroccan design ..* (It also comes in a variety of other colors and sizes).
You can also get those decorative logs.* As I said in my post on PITA decor, I would never recommend using logs straight from the woods. You can read that post to see why, but anyway, these logs are kiln dried and safe for decor purposes.
I love the warmth of the fireplace (visually and actually). It is the perfect background for all kinds of beautiful decor. It just screams for some stockings,* and so I gave it what it wanted. These adorable dudes are from a fabulous Etsy shop.*
When I found them, I knew that I had to have them this year. They have the cutest hats and scarves and match wonderfully with my greige (gray/beige) surroundings. The quality is top notch, and in this two-day shipping world that we live in, I can say that these arrived rather quickly.
However, I should let you know that these particular stockings* go out of stock very easily. So, if you decide to order these, please don't hold it against me if she doesn't have any available. But, if she does have them, I suggest grabbing them as quickly as possible.
If you do find that they are unavailable, don't get too discouraged, because she also has a collection of very similar stockings.* They are not the exact same design, but they look like they are from the same line.
2018 Southern Home Christmas Tour – Living Room…
My tree has been with me for 10 yrs now. It is a nine-foot-high, pre-lit tree and requires me to use a ladder to decorate. But, I love it! In fact, a few years ago, I had to restring my tree. As you may know, all the pre-lit trees that came before LED lights seem to suffer from burn out.
This is part of my formal living room. Actually, it is what I think of as the music room. But, it connects to the living room, and since my home is a very open plan, there is not much to distinguish the division.
This year, I flocked my tree. It is not as saturated as the store-bought trees, but I like it with some of the green undertones left. If you want to see how I did it, and try it for yourself, be sure to check out that post.
The rug is a nice creamy color with some just a hint of gray and blacks are woven throughout. I wanted to take the focus off of the damask rug that used to lay here and focus the attention on the tree. This rug* is perfect for that!
2018 Southern Home Christmas Tour – Accessories…

My ottoman, the center of the conversation area, is dressed up with my own rustic tray. I will bring those plans to a post coming soon.
The throw* is another wonderful Houzz find. It has a nice shimmer to it and feels as good as it looks. The pillows that you see in the background are from Amazon. They both come from the handmade section.
One pillow has word art on it, "it's the most wonderful time of the year."* The mate to it says, "Believe in the magic of Christmas."* The other pillow set is a neutral buffalo check* that looks good with beige, tan, or off-white sofas.
Some of you may remember the console table that I built for the back of my sofa. It has served me well and looks lovely with Christmas decor.
The gray throw* that you see is incredibly warm and comfy. I originally bought it just because I liked the texture and how it photographs, but I was pleasantly surprised by the feel.
That adorable deer is a wood and metal ornament that I purchased from Houzz. It looks very nice on any table or mantel. The pillow covers are from Ikea.
My gnome* is a new addition to the Christmas collection in this house. I saw him one day as I was browsing Amazon, and I thought that he was too cute. So, I bought him. I am also pleased to say that he comes from a handmade items store, and I always like it when I can support small businesses and craft makers.
The lantern came from Ikea and the birch logs are actually candle holders that I picked up at Hobby Lobby.
I bought these adorable trays* from Amazon. They came as a nested set of three, and look fabulous in the kitchen and with decorations. The wooden star is one of my own creations. I plan to build a few more for everyday decor (without the ornament, of course). You can also find my instructions for a flat faced star, here.
Final Comments…
I never know exactly where to stop with these tours. I could go on for days and days with pictures of each little detail, but I need to reign myself in at some point. This seems as good as any, so I will leave you with a few pretty ornaments brought to you from my Instagram. I hope you enjoyed this peek inside my home. Have a Merry Christmas! I look forward to bringing you more great projects throughout the coming year!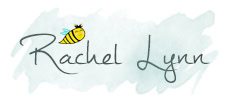 – PIN IT –
– PIN IT –