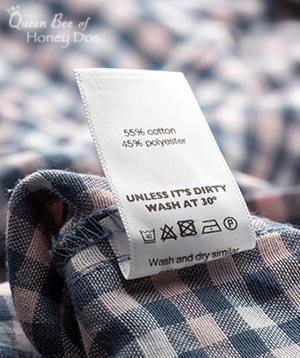 I don't know about you, but when I buy a piece of clothing I like it to stay looking like new for as long as possible.  I do all the recommended tricks for keeping things in perfect shape. To name just a few: I spot clean as needed. I turn my jeans inside out before washing. And the big one, I don't let my husband wash anything that I really like. 😉 But the most important thing that I have done is understanding laundry tags and their symbols.
If you have ever taken a close look at your laundry tags, you have probably noticed that there are several symbols that look a bit like some sort of hieroglyphics. (If you don't know what I am talking about, take a quick look at one of your shirts.) Don't let it bother you if these symbols are confusing. It takes a while to remember what each and every symbol means. Which is why I have decided to create a printable for that. (Available to all my lovely subscribers!)
Understanding Laundry Tags With Free Printable…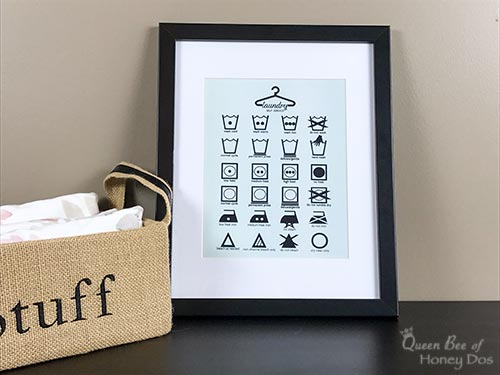 If you are a frequent visitor of my blog, then you are familiar with my printable gallery. I started out with around 50 free printables and have since increased that number to over 80. My goal is to pass the 100 mark by the end of the year. (I am very big on handing out freebies to my subscribers).
This printable offers you all of the most commonly used laundry tag symbols. You can place it in your home management binder, if you have one. Or, do like I did and frame it as wall art for the laundry room. It makes a nice little addition to my decor. Plus, it allows me to quickly see what a particular symbol means.
Final Comments…
As you may or may not know, I have had my fair share of issues with laundering my clothes, mostly due to these new washing machines that don't provide enough water for squat. Then, of course, there is the tendency for them to develop an overnight musky odor. Thankfully, I have solved both of those problems. Now, with this little printable addition, I think my laundry room is good to go!
So, now that you have finished reading this post, you are probably wanting to get right to the printable. You can find it in the free printable gallery located at the very top of this page. If you are already a subscriber, you know what to do. If you are new to my blog, all you need to do is sign up , and I'll send you access to this printable, plus a whole slew of others!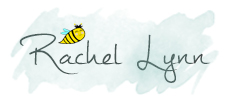 – PIN IT –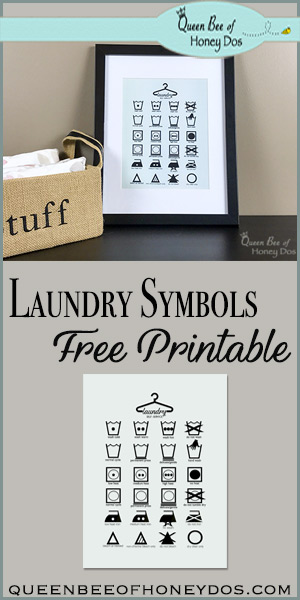 – PIN IT –