Being a DIYing, organizing, obsessed, type person, I can really appreciate high quality, storage and organizing home products from other DIYers. That's one of the reasons why I love shopping on Etsy. There is a whole world of handcrafted products just waiting to solve my home's detailing needs.  When I am looking to buy something customized or unique, it is one of the first places that I visit. So, today I thought that I would share with you these 8 wonderful finds!

(This post may contain affiliate links (*). That means that I make a small commission from sales that result through these links, at no additional cost to you. You can read my full disclosure here.)
Storage and Organizing Home Products from Etsy – For the Kitchen…
Pantry Labels* are an absolute must for me. Luckily, I have the highly sought after Cricut Explore Air 2 machine,* and have used it to label every canister in my kitchen. However, I know that DIYers come in all shapes and sizes. Some of us prefer to DIY every single detail, and some of us like the ease of buying and applying. So for those of you who would love to create a beautiful and organized pantry, these pantry labels* from Etsy are the perfect place to begin.
FYI – If you are looking for some fabulous canisters*, you can find a large selection at the Container Store.* That is where I bought all of my pantry canisters. The ones shown above are the Anchor Hocking cracker jars with aluminum lids,* and the Anchor Hocking glass containers with lids* (top left shelf). I have had these for several years now, and they are still in perfect condition. (For more great organizing tips for pantries, check out this post).
By now, I would say that about half of the coffee drinking world has a Keurig coffee maker.* I absolutely love mine, but I never knew exactly how to display or store my K cups. I wanted to be able to easily see my selection and know when I was running low on pods. Well, this K Cup Organizer* is the perfect way to do all of those things. In addition, it is sized just right to hang on the inside of a door. So, everything is out of sight until needed. But, it is also an impressive addition to an otherwise organized pantry.
Sometimes there isn't enough drawer space to hold all of your utensils. Sometimes, we just like to have a few specific utensils next to the stove for easy access. This large mason jar* from Etsy is the perfect utensil storage. This particular Etsy store also has different sizes and colors available. I think it is just adorable!
---
---
I absolutely love this simulated, pallet, cup holder.* If you are looking to create more storage space for your cups, or you just love the farmhouse look, this is a great addition to a kitchen's decor. I know that many of you like the idea of repurposed decor and this fits right in with that look. However, before you run out and try to replicate this product, please keep in mind that not all pallets are safe for indoor use. So, this may be one of those items that you choose to buy rather than duplicate. You can read more about safety issues in my post on building a pallet coffee table.
Did you know that at one time vegetable bins* were a standard occurrence in most kitchens? Back when people grew most of their own food and knew the importance of proper storage for longevity, vegetable bins were just as standard as a cold box. Lately, we are seeing a return of these farmhouse beauties. What's old is new, again!
It's a great way to add food storage, and it helps to keep potatoes and other root vegetables isolated from the rest of the food stuff. It is never a good idea to store root vegetables in the fridge, which for some reason I keep having to tell my husband. ;-) They keep best when stored in a dark place with proper air circulation, and kept at room temperature. By using a separate bin, you are not exposing them to the constant light of a pantry or the undesirable temps of a fridge. The ideal storage location is in a wicker or metal basket. This cabinet styled bin* is perfect because, not only does it look nice, but it also provides all the requirements needed for proper storage.
Storage and Organizing Home Products from Etsy – for the Laundry Room…
Every laundry room needs to have a place to hang clothes and store unused hangers. Unfortunately, not all laundry rooms come with a convenient way to mount a hanging rod. This Laundry Room Hanger* totally solves that problem. I also love that it is perfect for rustic and farmhouse decor.
Storage and Organizing Home Products from Etsy – for the Bathroom…
Another great Etsy find is this bathroom storage shelf.* I love the rustic charm that is has. It is just perfect for those small bathrooms that have very little storage. I particularly like it for guest bathrooms because it allows just enough room to provide all the essentials. Perfect when you do not have enough counter space.
And last, but certainly not least is this fabulous vertical jewelry storage box.* It is no bigger than a medicine cabinet, but has enough space to hold everything – necklaces, rings and it even has a nifty bracelet bar on the bottom. You can mount this storage container any place that you want, including a closet. (FYI – that bottom bar also makes a great closet valet).
Final Comments…
If you have never shopped at Etsy before, you should definitely check it out. If you are already familiar with them, then you know how many wonderful things that you can find there. These are just a few samples of their amazing handcrafted items, and just an FYI, you can usually request different finishes to match your own decor. Just message the store owner what you want. I have found that most times they are very open to requests. You just don't get that kind of attention through mass manufactured products. :-)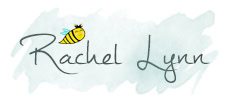 – PIN IT –
– PIN IT –