Have you ever tried to remove a baseboard only to end up with tears or dents in the sheetrock? Even when attempting to be very gentle, I would always end up with at least one defect. Finally, I found a method that works! If you suffer from this same problem, I want to share with you how to remove baseboards without damage to your sheetrock.
(This post may contain affiliate links (*). That means that I make a small commission from sales that result through these links, at no additional cost to you. You can read my full disclosure here.)
How To Remove Baseboards Without Damage to Sheetrock…
Over the years, I have removed countless strips of baseboard. In those early years of doing renovations, I really messed up my fair share of walls. So, I can tell you that this technique really works.
I am including this video clip for a live demonstration. However, I recommend reading the instructions below. And for more how-to videos, be sure to follow my Youtube channel.
How to Remove Baseboards…
Step 1:
Score the caulk line, first! This is the most important step. To create the score line, you need to have a sturdy utility knife. Even though I am using one in this demonstration, I would recommend not using any retractable box cutters to remove baseboards.
Those snap-off blade cutters are better suited to cutting boxes or other cardboard materials. They are not sturdy enough for this job. The blade could snap off and cause an injury.
I recommend using a sturdy utility knife that has a reversible blade. I normally use my Milwaukee Fastback,* but I seem to have misplaced it. So, to not hold up the recording session, I am using my cheap box cutter above.
Step 2:
After the caulk has been scored, create a small starting point with your prybar. Don't go too far at this point. You just want to create a shallow separation.
NOTE – You should never try to pry a baseboard with a screwdriver or any other object. Using a prybar intended for delicate work is a must if you want to get a clean removal. I use these Titan Prybar/Scraper combo.* They are perfect for this. It is also the prybar that I used when adding insulation around my windows.
In addition, it is a triple duty tool. Both ends are narrow and sharp. One end works as a pryer. The other end works as a paint scraper, and there is also a nail remover to help pull those awkward nails loose.
Step 3:
Next, start driving a wood shim into the space created above. As the shim creates more separation between the baseboard and the wall, drive a second shim into the gap.
REMEMBER – Slow and steady wins the race. Baseboards must be finessed loose. So work patiently and never apply too much force.
Step 4:
After two shims have been driven all the way down, start using the prybar to create more separation. Make sure to only place the prybar against the wood shims. This will prevent dents from occurring in the sheetrock.
As you create more separation, check to see if you have any caulk that was not scored completely. If you notice any, use your utility knife to finalize the cut. NOTE – never pry the baseboard when it is still connected to the sheetrock with caulk.
Step 5:
As the baseboard begins to separate, start moving you shims further down the board. Continue driving the shims, just a few per board, and creating more separation with the prybar.
Once the baseboard is separated enough to allow you to get your hands in place, use you hands to complete the removal.
Final Comments…
Be sure to check out my other renovation tips and projects located under the Home Projects section. If you found this How to Remove Baseboards Without Damage helpful, be sure to let me know down below. And, if you have any great tips of your own, I always love hearing those, too.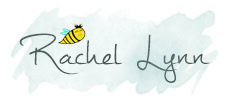 – PIN IT –