Last year, I posted a reveal of my home theater. As a result, I received numerous requests for the details about how I made my lighted movie poster boxes. I had initially planned to post the instructions for this DIY shortly following that reveal. However, I inadvertently deleted several images that were necessary to provide a good detailed tutorial. Well, fast forward to today. I stumbled across a few images that had been saved in the cloud. So, now I am able to put together this DIY on how to make a lighted movie poster box. Yay!
DIY Lighted Movie Poster Box…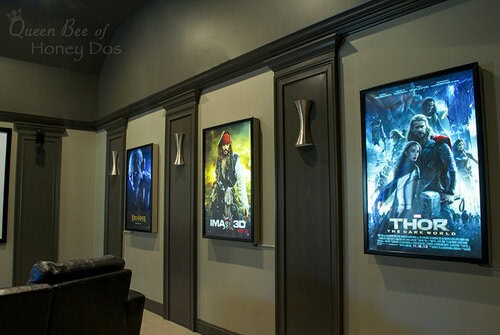 So just to refresh your memory (or to introduce it to those who haven't seen it), this is the wall in my theater room that sparked all the requests. Frankly, I was a bit amazed at the demand since these images are so dark. (FYI – it is hard to accurately capture a theater room because, by nature, they are unlit, and adding too much flash destroys the mood).
(If you are interested in the columns, see how to make these faux columns, here).
Materials – Lighted Movie Poster Box…
For each lighted, movie, poster box you will need:
1 – Movie poster frame
3 – rolls of LED bulb strips
1 – DC adapter
3 – Power Jack Adapters
1 – LED Remote Controller
1 – 3 way male to female DC converter
Roll of HVAC tape (this looks similar to duct tape but is very shiny – find it in the same aisle as regular duct tape)
1×4 wood for the box frame
1/8″ hardboard or plywood for backing
I am providing all of the links (below) to the exact products that I used to build my lighted movie poster boxes. Everything except the HVAC tape and the wood was purchased through Amazon. I highly recommend that you use these items. I tried a few others prior to finding the best performance, and this is what has stood the test of time.
FYI – It has come to my attention that the seller of the power adapters sometimes changes the item description pricing, and/or product listing. I have updated the link below, and the power appears correct. However, please make sure you check the amps (recommended 60 watts) to insure the item has not changed.

(This post may contain affiliate links (*). That means that I make a small commission from sales that result through these links, at no additional cost to you. You can read my full disclosure here.)
Lighted Movie Poster Box – Building the Box…
To create the box, I used 1×4 Oak boards (actual is 3/4″ x 3 1/2″) which can be purchased at both of the big box stores. You will need 2 boards cut 41 1/4″ and 2 boards cut to 26 3/4."
To create the frame, I used my Kreg pocket hole jig and Kreg pocket hole screws. I suggest that you use this method to assemble the box, because it needs to be sturdy and capable of holding the weight.(Note: Although my sketch-up shows the pocket holes located on the exterior of the box, you should place the pocket holes on the interior for better aesthetics).
Next, glue and nail the back to the box. (I used 1/8″ tempered hardboard (i.e.pegboard without the holes), but you could also use plywood. The back dimensions are approximately 41″ x 28″.)
Once the box is assembled, you can paint it any color that you like. I suggest only painting the outer sides. There is no reason to paint the interior, and if you paint the back, you run the risk of it rubbing against your wall. I used the same color as my walls, so that the frame would blend in and the poster would pop.
For hangers, I used keyhole hangers. This will mean that you will have to measure precisely when you hang the box, but they are sturdy and a safe way to mount these boxes. Place one in each corner.
Now is also a good time to drill a hole for the power supply to enter the box. I placed mine at the lower right of the box. However, you will want to locate this hole in an inconspicuous spot for your given situation – preferably on the side that is closest to your outlet.
Lighted Movie Poster Box – Interior…
Take a close look at the wiring layout. Identify all the parts, and make sure that you have a clear understanding of the way all the connections are made before going forward. It's pretty simple once you lay everything out and look at it, but knowing how it lays out will help you make better decisions on placement. (Do not connect them yet, just lay it out and get a feel for how they will assemble)
UPDATE: (6/10/2018) The LED strip manufacturer is now including a DC adapter at the end of their lighting strips. This eliminates the need for Part D ( 12 PCS Zitrades). However, if you order LED Strips different from the ones above, you may still require these.
Note About the lights…
If you are familiar with LED strips, then you know that they can be cut about every 4″ on a designated line. Some people may be tempted to make cuts, and then use connectors like these, in order to save a bit of lights. DON'T! I have made many of these boxes, and I can tell you from experience, that if you cut these runs and reconnect them with those snap on connectors, your lights will eventually begin to flicker and fail. You will still need 3 rolls of lights regardless, and cutting the lights will only save you about 12″ total. (Think of this analogy – Every change in connections on a run of lights causes an interruption in the electrical flow – sort of like slowing your car down for a speed bump. Because these boxes require such a long run of lights, they work best when interruptions are minimal. So, no cuts please – with the exception of ending a run).
Another thing to point out: I know that many people take my projects and make their own alterations to them. Normally, that is all well and good. However, I did want to address the possibility of choosing something other than LED strips for this project.
TIPS…
DO NOT choose lights that produce heat. LED strips are cool to the touch and do not get hot. A lighting system that produces heat will create a fire hazard.
Choosing a lighting source that offers fewer lights with a stronger output will cause hotspots. (such as puck lights). What I mean by that is the lights will shine very bright at the bulb, but will dim as the light travels from the source. This is very noticeable and you will not be happy with the result. You will be able to see exactly where the bulbs are behind the poster. So, I do not recommend this either.
The same concept applies to the bar lights. Some people like to use fluorescent bars to create these boxes. In my opinion, this causes a banding effect behind the poster.
Rope lights: I have heard of some people making a box using rope lights. While this is relatively safe, you should know that it takes A LOT of ropes to create the amount of light that it takes to display a poster. You will have to pack the box full with them. This causes the box to be very heavy.
One tip on using LED lights: The ones that I used came with a waterproof cover over the strip. You can remove that if you choose. Removing the rubber will allow you to make turns and bends easier. To remove the cover, peel back at the end, carefully separating the cover from the LED strip. Otherwise, you can use the HVAC tape to help hold the strips down at the turns, as I did, by placing a small strip of tape over each turn.
Back to the Construction…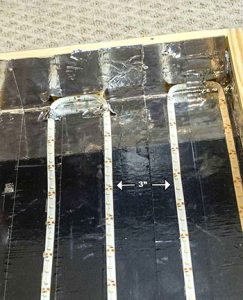 On the interior of the box, (ignore the lights that you see, for now, and focus on the reflective tape) start at one side and begin to cover the interior with the HVAC tape. This creates a reflective surface that will scatter the lights around the box.
Before placing the light strips in the box, connect the DC adapter, the remote, and the 3 way adapter. Then, tape them down in the location where you drilled your cord access hole.
Now, connect one roll of LED strips to a power jack adapter (AKA – DC to LED adapter), and plug one of the 3 way male ends into it. Then, begin to stick the strip in rows along the length of the interior. Start at the side closest to the 3 way male that it is plugged into.
The strips should be placed so that they are approximately 3″ apart. It doesn't have to be perfect, but you don't want to have obvious changes in width.
As you get near the end of the roll, you want to make your LED strips stop at either end of the box . If you need to, you should cut off the excess lights along one of the cut lines to force it to stop at one end of the box. You do not want to have the strip end in the middle. You should be able to get 4 – 5 rows out of each roll of strips before needing to create a stopping point. If you allow your run to end in the middle of the box, you will have a gap in your lighting.
Once you finish with the first strip, repeat the process for another strip of lights – beginning the run at the end of the box where the splitter is located. Repeat again for the final strip of lights.
Connecting the Poster Frame…
There are several reasons why I chose this frame for the box. One of which is that it already has several pre drilled holes through the metal frame. So, once the interior of the box is finished, you need to lay the frame on the box and lift the snap fronts up. Then, mark the location of the holes onto the box and pre drill your screw holes through the box. Now, all that is left to do is to screw the frame to the box. FYI – I used 1″ wood screws for this.
Other reasons why I chose this frame: If you are considering using a different frame, I just want to let you know that the reason this one works best (other than the pre drilled holes) is that it already has a mylar sheet for a back. (That is the white backing that you see here). What this does is diffuse the lights to create something similar to a photographer's soft box. If you choose to use a different frame, you will need to purchase a mylar sheet for this purpose. I priced it all out, and it was going to cost me about as much to make a frame as it would to buy this one, so I figured, "why bother."
Another plus for this frame is that it opens from the front. This makes it easy to switch out the posters. If you do not have a snap front frame, you will be forced to remove the entire frame from the box every time you want to put up a new poster. Believe me, once you get it mounted, you will not want to have to take it down.
About the Posters….
I also wanted to let you know (for those who are unaware) about what type of posters to buy for a lighted movie poster box. You can't go out and just buy any old poster. Well, you could, but it isn't going to work well.
Movie posters that are meant to be lit are double-sided. You can see here, where I have lifted the corner of my poster back, that it has the image on the back as well as the front. Normally, a poster will have a solid white back. These are called single sided posters.
I should note that double-sided posters cost a bit more than single sided posters, but most are not too much more than a regular poster. You can get them on Amazon or even Ebay. If however, you decide that you don't want to pay extra for a double-sided poster, I can tell you a few posters that will work okay for single sided.
The trick is to find a poster that is mostly all black or dark blues with a single white source. This will cause that white source to project while the darker parts of the poster will be muted. The ones that I tried were ET and Poltergeist (the one with the girl's hands on the TV). Both of these looked descent for a single sided. However, if making more than one box, you don't want to mix DS and SS in the same room. It is very noticeable. In the end, nothing looks as good as the double-sided.
(FYI – This poltergeist poster is very hard to find as a double-sided. I have the single sided and it looks very much like 80ish TV in the light box. Sort of cool, but it doesn't look right up against my DS posters). The best way to compare them is that the single sided poster quality is like an old 80's big box, tv screen. The double-sided poster is like a 1080 LCD screen. ;-)
Don't Forget Your Candy!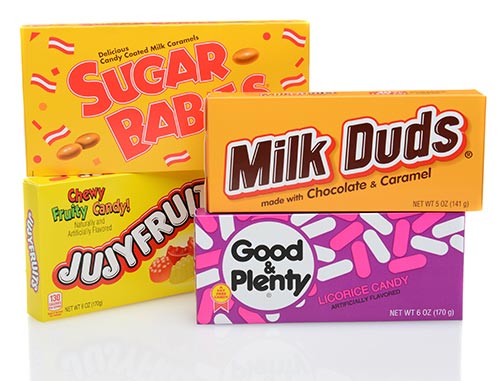 My go to place for stocking up on theater candy is DollarTree.* Yep, I said it. DollarTree! Why? Well, I can order the candy by the case and of course, everything is a dollar. I love just getting the big box of candy in the mail. At this point, I think the neighborhood kids are looking for my box to arrive, too. ?
The candy is always good quality, and it is just so convenient to order everything at once and then have a ton on hand to restock my supply. I highly recommend that you give them a try* for this vital theater room supply. FYI – they do require that you buy a minimum of 12 (or a case) for each candy. But again, that is what makes it so convenient.
Final Thoughts…
Some of the best looking DS posters out there are Disney cartoons. Finding Nemo is a popular choice, and looks like an aquarium. I personally love the Jack Sparrow poster from the image in this post. His eyes seem to glow. But whatever you choose, you will find that the price range on posters runs from around $20 all the way into the hundreds for some. (DS posters are collectibles – something I learned during this process. So at least they may one day be worth something). If you need some ideas for movie posters that will work well in the boxes, you can check out this list here.
I know that there are probably other tutorials out there for making a lighted movie poster box, but I hope that this one offered you a simple and easy DIY. I spent around $120 for each of my boxes. If you search for purchasable versions, you will find that they are quite expensive, some are well over $1,000. If you build one of these, let me know how it turns out. :-)
UPDATE:
The good folks in Canada seem to be having problems with the links above redirecting them to the exact product on Amazon.ca. So, I am providing these links for my Canadian visitors. Please note, that these are not the exact brands that I used. So, I can't vouch for the quality. But, they are good alternatives.
LED Light strips* – If you go with a different seller, just make sure that you buy 3 of the same brand/brightness for each box. Mixing suppliers may cause the lights to vary in color.
DC Adapter* – It was hard to locate an adapter via the Canada store. There are not very many with good reviews. This one appears to be the best. It is adjustable to fit any situation. You will need to set the volts to 12 on the power pack.
3 way Male to Female Converter* – This is the only one that I could find. It looks to be high quality, but it doesn't have many reviews. A few things to point out about this model. It is a bit longer than the one that I used, which means that it will take up more space. Also, this model has a locking collar on the male ends. That will most likely need to be removed to allow it to connect properly to the Jacks. You will just need to use a sharp blade and cut around the rubber collar that sits on the male tip. Then, remove it to expose the full tip. If you are not comfortable with this alteration, I would suggest going to a local electronics store to pick up a 3 way adapter. Since I am suggesting an alteration to the product, I must ask that you read my disclaimer. (which is just the legal document that says, I am not responsible if you mess it up or hurt yourself). ;-)
Movie Poster Frame* – This is the exact poster frame that I used. Unfortunately, it looks like it is currently unavailable. However, I am providing the link so that my Canadian followers can save this in their wish list or watch for it to become available again. I will check with the provider to see if/when they will be making these available, and provide an update when I get an answer. (I am unable to locate a substitute for this project).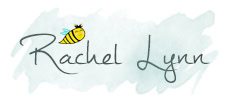 – PIN IT –
– PIN IT –
---
Linked up with Remodelaholic and hertoolbelt