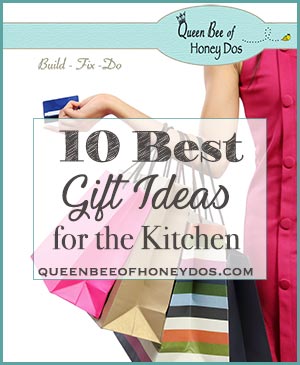 The numbers don't lie. These 10 kitchen items are favorites of shoppers everywhere. On top of that, they all have amazingly high ratings. When you want to know what to buy, I say, "just see what the consumers are saying". So, that is exactly what I did. Then, I used my research to compile this list of the best kitchen gift ideas!
(This post may contain affiliate links (*). That means that I make a small commission from sales that result through these links, at no additional cost to you. You can read my full disclosure here.)
The 10 Best Kitchen Gift Ideas…
Cooking Stations: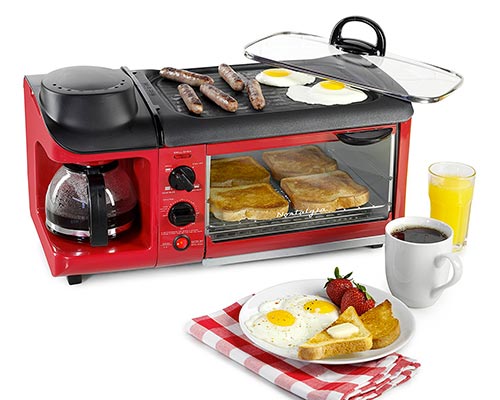 I just love this breakfast station!* This would be the perfect gift for a wedding, house warming, small house or apartment, RV or even a college dorm. It provides a lot of punch for such a small footprint, cooking enough breakfast for two or more. The oven can also handle 7″ pizzas, paninis, canned biscuits, and cookies. You can probably think of even more ways to use this if you are a more creative cook than I. The grill is great for frying eggs, hashbrowns, grilled cheese and other similar items. It can also cook meats with (my recommendation) the use of the lid to ensure cooking all the way through.
This little appliance also has a timer that sets for up to 30 minutes. That is great if you are purchasing this for someone who might forget to turn it off. Clean up is easy because the grill top and the oven tray both can be removed. Tip – to have scheduled coffee, plug the appliance into a timer and set it up for a morning brew.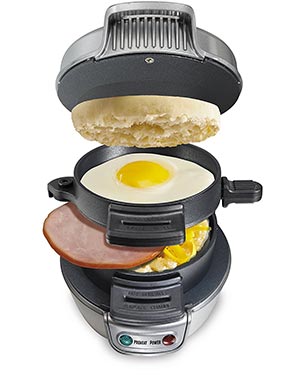 Another unique small appliance is the Hamilton sandwich maker.* It produces restaurant quality breakfast sandwiches, but can also be used to make other types of sandwiches. You can get really creative with your sandwiches – adding tomatoes, veggies, hashbrowns, hot sauce, etc. Impress your guest by serving them delicious breakfast sandwiches with this appliance! (Want to make two sandwiches at once? Not a problem. Just purchase the dual sandwich maker*).
Perfect Parties: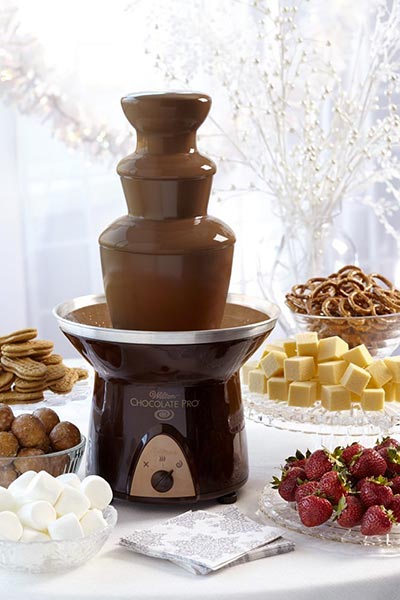 If you are shopping for a gift for that person who loves to host parties and get togethers, then this is the ticket. Everyone loves chocolate, and this chocolate fountain* is always an impressive display. This is perfect for wedding and adult events. However, it also will be the star of the show for kid events, as well. Use it for boy scout events, birthday parties, end of the year sport's parties, etc. The kids absolutely love this thing!
---
---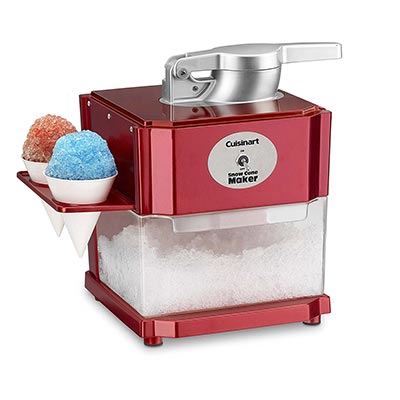 Also a great hit for kid events is this snow cone maker. They can never get enough of these, but don't think that this is only good for the kids. You can also make drunken snow cones. Mix your favorite liquor in with your favorite syrup flavor and all of a sudden your place is the place to be. 😉
Health Conscious: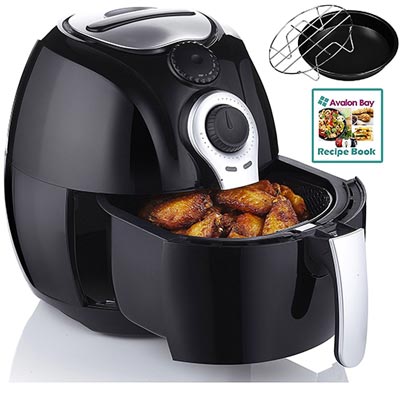 For the healthy food die hards, there are some great items to make things both delicious and easy. This air frier* is a great way to remove the unwanted grease from your fried items without losing the taste. It is great for frying chicken, fries, fish and more.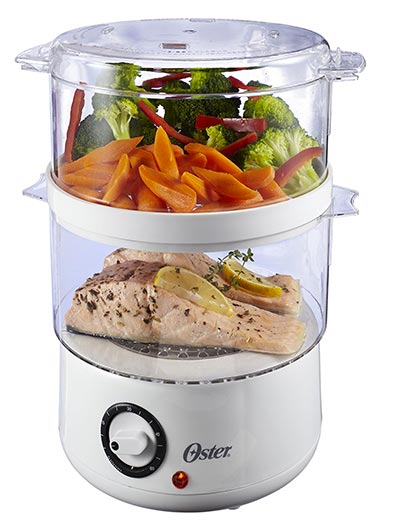 If steamed food is more to your liking, or more to the liking of the person you are shopping for, then this Oster dual steamer* is perfect. It is compact size, so take that into consideration. If a smaller steamer is what you want, you would probably like this one.
The size makes its good for travel. It can steam enough food to make a meal for about two people, maybe three if you eat small portions. I have also heard of people using it to steam food for making baby food, but I have no experience with that. So, I can't say one way or the other.
If you have never tried the George Foreman grill,* then you really ought to try it. I had my first one years ago when they first came out on the market. We used to grill veggie burgers every other Sunday. Since then, it has had a lot of upgrades.
Now they come with a selection of plates, all of which are removable (a BIG improvement). In addition, you can purchase additional plates to further customize your grill. But, the key feature in this grille is its ability to drain the grease away from your food. I also like being ably to grill on cold or rainy days.
On the Go: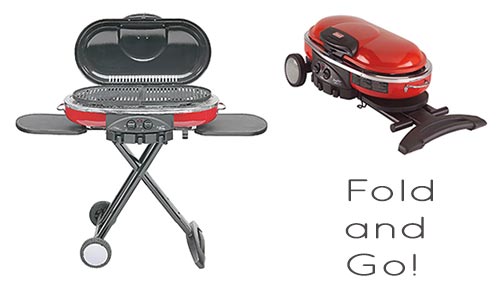 This Coleman Road Trip Grill* is the perfect gift for someone who likes to rough it, but still wants the luxury of a quality grill. You can take this with you just about any place, and it sets up and folds away with very little effort. This could be the perfect gift for someone living in a small space. No back yard? No problem. Fold it away and store it until it is needed. Also, perfect for tailgating parties. (I should have placed this on my gift guide for men).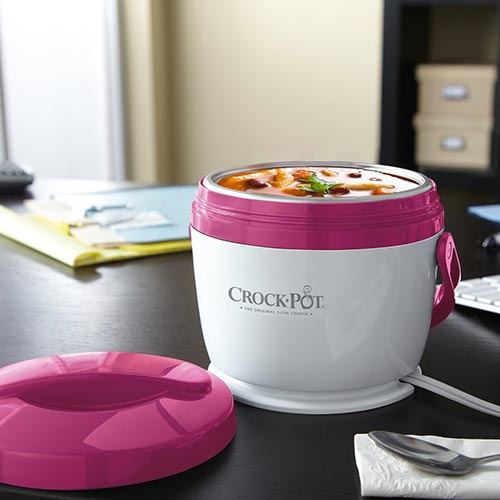 What the Coleman Road Trip Grill does for the men, this adorable little Crock Pot* does for women. It is a 20 ounce lunch warming crock. It holds about one can of soup. You can place your leftovers in here and carry it with you. Plug it up and in about 15 minutes you have a piping hot lunch. Some people say that they plug these in as soon as they get to work, and just leave it until they are ready. Another great feature, the cord winds around the bottom and sits in a groove – nice, neat and out of the way until you need it.
Tip – Use it for soups, chili, spaghetti, pasta, etc. Also great for making cheese and chocolate dips.
Most Wished For: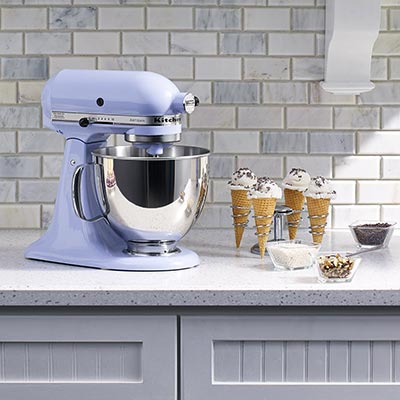 If you are just unsure which appliance to purchase, you can never ever go wrong with an Kitchen Aid Mixer.* This is every cook/semi cook's dream mixer. Plus, they come in all of these amazing colors. So, you can get one that blends with your decor or you can get one that pops. I like the bright colors, because afterall, if you have one of these mixers, you might as well make a statement with it. 🙂
Final Comments…
If you still need some ideas for the perfect gift, you can check out my Gift ideas for her. I would also recommend checking out these budget friendly kitchen gadgets. Feel free to share these 10 best kitchen gift ideas on your favorite social media. 🙂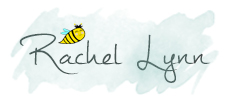 – PIN IT –

– PIN IT –