Have you been wondering about how to cut the cord on your cable service? With the mad dash for everyone to dump their cable service, it really got me to thinking about how much money I waste each month on my own. I will admit that my husband and I are addicted to binging. We have Netflix and Amazon Prime to feed our habit, and we occasionally subscribe to Hulu to catch our favorites, (the Handmaid's Tale and any Stephen King related shows). But, at least with those services, I can stop them each month and resume whenever I want. With cable, it is a completely, different story.
(This post may contain affiliate links (*). That means that I make a small commission from sales that result through these links, at no additional cost to you. You can read my full disclosure here.)
My Story…
We were in the same boat that all cable users find themselves. We paid a low introductory price (about $80 per month) for the first year. In exchange for that price, we were roped into a contract that kept us from straying from the ever increasing monthly fees. In addition, we had the great pleasure of paying additional fees to use their cable boxes and their remotes.
We had about 100 channels that we had never once watched. Actually, like most of you other cable users, we really only used a handful of the provided stations. But with the way that cable packages their stations, you really have no choice but to be saddled with a bunch of channels that you don't want. Averaged out, we were paying a hefty fee just to get those few channels that we desired. So, I finally decided that this was a good time to search for a better option.
How To Cut the Cord on Your Cable Service…
There are several possible solutions to ditching your cable and in return, pocketing a nice chunk of change in savings. You could, if you are of the mind to, just stop watching TV all together. In which case, you wouldn't need to find an alternative to cable. However, if you are like me, and you must stay connected, there are some very budget friendly options out there.
The Least Expensive Option…
If you do not have a need for anything except your local stations, then the best option is to go with a HDTV antenna. Yes, I said antenna. But, these are not like the antenna that your parents (or grandparents) used. The new age antennas are sleek and do not require towers of metal mounted outside your home. To get a better feel of how these work, I decided to purchase one for myself.
I bought the 1byone Amplified HDTV antenna with 4K ability.* Since I live in a wooded suburb of a major city, I thought that I would play it safe and go with a 50 mile radius. It was a pleasant surprise when it arrived and was small enough to hide behind my TV. I was even more impressed when I hooked it up and ended up getting 19 channels. Yes! 19, perfectly, crystal clear stations! Some of which I didn't even have with cable. I could probably get more if I wanted to move it to a more productive location, but I am fine with what I am getting. So, I will leave it hidden behind my TV.
So, now I have a HDTV antenna* that I can use if my service goes out, and all for just $25! Well, if I wanted to, I could stop right here and never pay for another channel again. How's that for a low price?
Middle of the Line Option…
From here on, we will go into streaming, and your options will require the internet. That, by itself, can be a costly bill. But, I am going on the assumption that most people require internet service and will not be getting rid of that particular service.
In my situation, I was stuck in a bundle (i.e cable and internet in one package). Since I was canceling my cable, I decided to move onto a different internet provider. I could have just changed my plan with the cable company, but I wasn't really happy with what I had. So, I had to say good-bye.
Anyway, if you have internet service, then one of the best ways to receive your favorite shows is to subscribe to a streaming service. As I mentioned before, I have both Netflix and Prime Video.* Netflix has a monthly fee of somewhere around $10 per month (at the time of this writing), and Amazon Prime* has a 12.99 monthly or $119 annual fee.
Actually, I subscribed to Amazon Prime* a long, looooong time ago for the purpose of getting their free, two-day shipping. I was surprised to learn that I also got free books, free videos, and free music in addition to the two-day shipping. Since I could easily spend this much each year on package deliveries alone, I certainly have gotten the better end of the deal here.
Option 3 – Live Streaming…
Besides Netflix, Hulu, and Amazon Prime subscriptions there is also the option of live streaming all of your channels. There are now a whole slew of companies offering low monthly plans. Probably one of the lowest priced is Sling TV. It starts at $25 with a few other options that run upward of $40. It also now has DVR capability.
Another streaming option is DirecTV Now. It starts at $40 for a subscription plan. This is the option that we went with. Although, I can't say as of yet whether or not I am pleased with it. It is still too soon to tell. But the good thing about these subscription plans is that you can cancel at anytime, without worrying about contract fees. I handle all of my subscriptions through my Amazon account. So, all I do is log in and click cancel. (FYI – this is how I handle my Hulu subscription. I just pay during the months when they have something that I am interested in, and stop my subscription in between times).
If DirecTV Now doesn't work out for me, I will be switching over to either Hulu TV or YouTube TV. Both of their prices are about the same as DirecTV Now. The only negative with YouTube is that I won't be able to handle that through my Amazon account, at least not right now. But, I am hoping that YouTube will soon be providing Amazon with an app to make this possible.
Coming Soon – I hope…
The above options are really just the tip of the iceberg when it comes to streaming TV. There are other options of which I am just not familiar enough to speak to their reliability. There are also things that are either already in the works or talk of them being in the works. For example, Apple is supposed to be releasing a subscription plan for live TV streaming, and you just know that Amazon will not be far behind. So getting live TV is now easier than ever.
You no longer have to be shackled to your cable network. You can pick and choose from a wealth of subscription plans, and if you decide that you don't like what you have, just move on to a different subscription plan.
So, How Do I Stream These Subscriptions…
Unlike the cable boxes required for cable, you have many different options for streaming any and all of the above mentioned subscriptions. I personally use an Amazon Fire TV Stick.* In fact, I have one on every TV in my house. They are so simple to use, especially if you already have an Amazon account set up. You just stick it into a HDMI port on the back of your TV, and it walks you through the set-up. I love mine and have never had a single day of trouble with any of them. Plus, they have the wonderful Alexa voice remote.
I also have an Apple TV box in my home theater. I like it just as much. It gets all of the apps mentioned it this article, plus you can rent from iTunes. But, these are not the only devices available that offers access to these streaming apps. You can get them through Xbox gaming systems, Roku* devices, and many of the newer TVs come already equipped with these apps.
Are There Any Downsides…
Well, yes. As with anything in life, nothing is perfect. Streaming quality depends a lot on your internet service. So, if you have a less than optimal speed, you may find streaming to be a bit aggravating. That being said, I have never experienced any issues with streaming, and according to Netflix, Hulu, and most other companies' minimum requirements, the average internet plan should be enough to handle streaming. But, I recommend checking your speed if you are concerned.
Another consideration is that you may or may not get all of your local channels with streaming. Most of them have a disclaimer that states that local channels are dependent on the area. For instance, in my area, DirecTV Now provides all of my local channels except CBS and The CW. I wasn't happy about that, but luckily I have that HDTV antenna.* So, it all turned out fine.
Final Comments…
In the end, I still have all of the channels that I was previously watching. The only difference is that my bill has been cut in half. Oh, and I also don't have the hassle of my cable service going down, which it did quite frequently before. If you are looking to cut you cable, you can't go wrong with any of the above options. Just let me know how it turns out!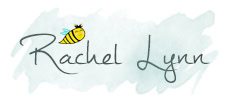 – PIN IT –
– PIN IT –