Like a lot of you, my kitchen is full of stainless steel appliances. I love the sleek, modern, look that they bring to a space, but I hate the endless supply of fingerprints and smudges that they collect. None of my appliances have the new fingerprint proof finish. I am still living with the old generation of stainless steel, and considering the cost of my appliances, I imagine it will be a long time before I acquire that luxury. Fortunately, these how to clean stainless steel methods have made life with my appliances bearable.
(This post may contain affiliate links (*). That means that I make a small commission from sales that result through these links, at no additional cost to you. You can read my full disclosure here.)
Let's begin by going over just a few basics that everyone should know about stainless steel. First of all, stainless steel is rust resistant, which makes it an ideal material for kitchens. Notice that I didn't say rust proof. It can and will rust if you do not treat it properly. It has a coating on its surface which protects it from rusting the way that other metals rust. As long as you use the right products on it, this coating will last the entire lifetime of the appliance.
Secondly, when cleaning stainless steel, you should always go with the grain and never, ever, use a metal or harsh scouring pad. A soft, plastic, scrubber can sometimes be used when needed, but a good microfiber cloth* is always the best cleaning cloths for stainless steel. Also, avoid using products that contain chloride. Chloride will strip the coating from stainless steel and make it susceptible to rusting.
How To Clean Stainless Steel – Grease…
I clean my different appliances in different ways, depending on what the major issue is. With my vent-a-hood, I am dealing with a large amount of grease. So, I use the old stand by – dawn dish detergent. A nice, hot, solution of dawn, hot water, and a sponge makes quick work of all that grease. To finish up, I remove all the soap residue and wipe down the surface with a microfiber cloth.*
For my stovetops, I start by removing the knobs. This gets rid of any grease that has managed to splatter up under them. If you don't remove the build up beneath the knobs, it can heat up and run or drip, later on. For cleaning, I use the same method that I use for the vent-a-hood.
How To Clean Stainless Steel – Prints, and Sticky Substances…
The bane of all kitchens is the dreaded fingerprints. These typically appear on stainless steel refrigerators, microwaves, and small appliances. I have yet to figure out why it is so hard for people to use the handles on doors. I mean, that's what they are there for. You just pull and push with the handle, and all the stickies are restricted to that surface. It seems easy enough to me, but for some reason, the people in my home feel the need to touch every square inch of anything that is shiny. :-(
The best thing that I have found to remove a door full of prints, smudges, and who knows what else is my old stand by – Scrubbing Bubbles. Yes, Scrubbing Bubbles is safe for stainless steel. (But if you are concerned, read the label and test an inconspicuous spot). I have found that it is the fastest and most thorough way to tackle combination crud that inevitably ends up on my appliance doors. Now, it is not going to leave that beautiful, deep, glow that we love with stainless steel. For that, I follow-up with one of those stainless steel cleaners They have a silicone oil in them that produces a deep sheen, and they will also help repel new smudges.
How To Clean Stainless Steel – Sinks…
I also use Scrubbing Bubbles on my sinks along with a good sponge. Sometimes it might need a soft scouring pad. The most important thing about stainless steel sinks is really what not to use. Never use a brillo pad or any type of stainless steel wool. I would also avoid anything that is harsh enough to scratch. Otherwise, you will end up with swirls and streaks scratched into the finish. As I said before, this can eventually lead to rust. To keep stainless steel sinks spot free, wipe dry with a paper towel or cloth after each use.
How To Clean Stainless Steel – Drip Lines…
Next to fingerprints, this is probably the biggest problem that people face with stainless steel. You may have noticed this before, or you may have this problem right now as we speak. One day, you walk into your kitchen and you notice a long trail running down the middle of your dishwasher or refrigerator. It looks like a drop of water ran down the stainless steel and left a path. You try to clean the surface, but nothing seems to get rid of that darn drip line. What to do?
See, the thing about stainless steel is that, while it is resistant to rust, it most certainly is not resistant to oxidation. That oxidation is actually one of the things that makes stainless steel have that deep look (as opposed to a bright stainless steel). Over time, and sometimes even right out of the store, stainless steel will acquire a nice oxidized finish. Unfortunately, there are chemicals that will remove this oxidation in the most unfortunate ways – enter your drip line. At some point, someone dripped a mixture of water and a cleaner onto the surface, and as it slowly made its way to the floor, it cleaned away a trail of that oxidation. If you have the right, or wrong, chemicals in your water supply, it may do this with just water alone.
But you are in luck, because I can tell you what to use to fix this problem. Drum roll please……… Bar Keepers Helper* (preferably the soft clean version). Apply a small amount to a microfiber cloth* and work it into the surface in small circular motions. Once the surface is covered, begin buffing it away. Get ready. You are going to see some serious black stuff come off your fridge. Be prepared to use several cloths. Once finished, you will have a back to new finish! (TIp- If you want that dark sheen back, remember to follow up with a standard stainless steel cleaner – like Pledge for stainless steel)
How To Clean Stainless Steel – Sanitize…
One of the tricks that I picked up from manufacturing lotions, and soaps is that stainless steel can be cleaned and sanitized with rubbing alcohol. In fact, this is the method that most small businesses use to sanitize all of their soap and lotion making equipment. As a result, I always keep a spray bottle of rubbing alcohol under my sink. About once a week, I spray the handles of my appliances with the alcohol and wipe them down with my microfiber cloths.* I also do this anytime someone gets sick in my home, to help prevent the spread of germs. It definitely has a chemical smell to it, but it is short-lived. Also, you should know that Lysol is not recommended for using on stainless steel. It can damage it. Alcohol, on the other hand, is perfectly safe.
Final Comments…
This is just a few tried and true methods for how to clean stainless steel. If you try any of these steps and like them, please let me know. I would also love to hear any other tips or tricks that you may have found to work. Share with us, so that we can all have nice shiny surfaces. :-)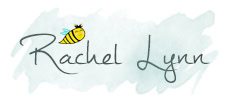 – PIN IT –
– PIN IT –