If you have stained, wooden exterior doors, you know that they can be quite beautiful. You probably also know that they can start to look a bit run down after just a few years of rain, snow, sleet, hail and sun. Keeping them looking fresh takes a bit of maintenance. However, sometimes you just don't know how important regular maintenance is until your doors are in need of a complete overhaul. I am ashamed to say that I neglected my own doors for the past few years and was faced with this same situation. But, not to worry, I was able to get them looking like new with just a little bit of time and effort. If you want to know how to refinish wooden doors, just keep reading.

How to Refinish Wooden Doors…
Before we get started, I wanted to give you an idea of what I was working with. As you can see, my before door was faded and old looking. This door faces the west and really takes a lot of torture from the rain and sun. If you look closely, you can see that the top of the door is in slightly better shape, and the damage progressively gets worse as you reach the bottom.
You can also see the original raw wood beneath the area where the door handle and dead bolt were located. A little further up, is a spot where I had an extra dead bolt (specialized to keep my autistic son from getting out). Because, I added that lock after the the door had been originally finished, you can see how dark the door finish was suppose be. I think I did a pretty good job getting the finish back to this shade.
To get the door ready for prepping, I first removed all of the hardware. It is much easier to clean, sand and finish the door without the door knobs and locks in the way. If you need instructions on how to remove your door handles, I wrote those up a few months ago.
How to Refinish Wooden Doors – Prepping…
Next, I had to do a cleaning. If you look at the door straight on (left image), it just looks faded. But, if you looked at my door from a side angle with the light hitting the grain (right image), you could see how the top surface was slightly deteriorated and covered in a mix of wood dust, pollen, and dirt.
---
---
To clean my door, I used the same products that I used when I refinished my shutters. I used a dry, stiff, nylon, bristle brush to remove as much of the old residue and dirt as possible. Because my door had not been touched up in 3 years, most of the old finish brushed right off. Once I had vacuumed up all the dry material, I went over the door with the vacuum brush. Then, I then wiped down the door with an old cloth and a solution of Oxi Clean and water.
After the door had thoroughly dried, I went over the whole door with a sanding block. (Note – Pay extra attention to crevices, like along the glass ledge and on areas that still show a sheen from the old sealer). I then used a vacuum and a tack cloth to remove all of the dust.
How to Refinish Wooden Doors – Finishing…
At this point the door was ready for the stain and sealer. (Note – it is best to use the same shade or a shade darker when using this method. If you want to go lighter, you have to really make sure to sand the door down to all raw wood. But because I was using the same stain and looking to end up with the same or maybe a bit darker finish, I wasn't worried about getting down to completely new wood). FYI – the color that I used was dark walnut. I used a cloth and a rub on method to apply one coat of stain.
Once the stain was dry, I made a mix of 1 part paint thinner and 1 part Spar Urethane. You can use any brand of Spar Urethane that you like, however I used Helmsman simple because that is what I had on hand. It is not the top of the line, but I know from experience that 3 coats of this mixture will last for 2 years before I need to refresh it. I applied this mixture with a good quality brush, allowing the sealer to dry between coats and lightly sanding before apply the next coat.
I have been asked why I recommend mixing the sealer with thinner. So, let me try to explain. When you try to apply the sealer at 100% thickness, it will be difficult to keep bubbles and brush strokes from appearing in the finish. By thinning the sealer down, you can do a tip off (i.e. lightly run the brush tips over the surface of the sealer) to remove any bubbles or brush strokes. It will also settle down more smoothly than a thicker layer will. So, I always cut my sealers with thinner. However, this means that more coats are needed to get the same protection.
If I were finishing a door from new, I would probably use TWP stain. It is one of, if not the best stain and sealer treatment that is available.
Final Thoughts…
Now, if you go to all that trouble to get your door back in shape, you are going to want to keep it that way. Well… at least I do. Who wants to have to do that all over again? Not me, I can tell you. So, the proper way to maintain a wooden door is to do an annual check. If the sealer begins to look worn in any spots or just is taking on a dull appearance, it is time for a refresher. Luckily, refreshers are much easier. The trick is making sure the sealer protects the stain and wood beneath.
To refresh your sealer, just lightly rough up the surface with some light grit sandpaper. Wipe down the door to remove the dust, and apply an extra layer of the sealer mix from above. (or whatever type of sealer that you have on your door).
You should be able to get a good idea on how long your door's finish can last, but generally speaking it will depend on the climate and how much exposure your door gets. My front doors will need to be refreshed every 2 years, but my patio doors are going into there 4th year and are still okay. Of course, they are protected by the patio cover. It's just a matter of doing a maintenance coat at the right intervals.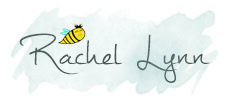 – PIN IT –
– PIN IT –
---