(Disclosure: Affiliate links to products I trust and use appear in this article.If you would like to read more about this please see my Disclaimer page).
---
So, I needed a thread shelf to hang on my new wall storage system, and I have seen a few similar to this one floating around on the web.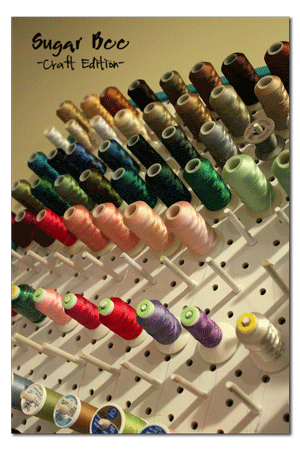 Like this one found at Sugar Bee Crafts,
or this one found at The Creative Homemaker. I like how she added the bobbin nails. I may do that later.
However, none were exactly what I wanted. So,off to the hardware store to pick up some supplies and get started on one customized to my requirements. (Note: as of this photo I still haven't moved all of my thread supply to the case. But I will get around to it eventually).