Once upon a time, Pinterest had this lovely little follow button, located at the bottom of each pin, for viewers to use when they wanted to follow someone. In fact, Pinterest used to make a suggestion to the viewer on who to follow. But, over the years they have made several changes – some good, some not so much. One of those changes was to get rid of the follow button on pins. Now, if you want to follow someone, you have to click their profile. As a result, the daily increase in followers decreased for many. [sigh…] I was one of those people, and for almost two years, my follower count was stagnant. This is my story on how to break a Pinterest stall, or at least how I did it.
How I Got Here…
So, let me back up just a bit and tell you my backstory. As I mentioned in my post on creating a comment policy, before I started blogging, I did not do social media. And, when I say I didn't do social media, I mean nothing. Nada! Zilch! I had no Facebook or Pinterest accounts. I didn't Tweet, and Instagram was a completely foreign to me. Guess I am just one of those introverts that likes to create in solitude.
However, being a full time blogger has quickly sucked me into the world of likes and follows. Something, I will admit, that I snubbed my nose at before. And then I decided to start a blog and wished that I had been a bit more plugged in from the get go. But, I just sucked it up and plowed ahead, determined to catch up with my contemporaries. And, I was doing pretty good with my Pinterest account – all things considered.
Then, suddenly it just came to a screeching halt. I reached around 1800 followers very quickly, and then just couldn't seem to get any farther. No matter what I tried, I was stuck. I believe the highest that I got was 1889. I was a bit excited that it had finally moved ahead of that dreaded 1800. Then, sadly it fell right back to its old position. It was like those last 10 pounds that you kill yourself to lose, only to have them reappear overnight. Ugh.
Why You Need Pinterest Followers…
So, why am I going on and on about Pinterest followers. After all, you have probably heard many other bloggers say that you don't need followers to be successful on Pinterest. And of course, that is somewhat true. If you have a popular pin that does well in searches and repins, you are going to see traffic driven to your site. But, you are also probably relying on just a handful of pins for a large percentage of your viewership. What happens when the lifespan of those pins finally reach their end?
Hopefully, you will have another great pin that will replace the old one, but there is still other traffic that is to be had. With their latest changes, Pinterest has added a Following icon at the top of each person's main page.  That means that they will be able to quickly see pins from the people that they follow. Logic just dictates that if your pins are seen on this page, you will receive traffic from it. So, the more followers that you have, the more it will only stack the deck in your favor.
(This post may contain affiliate links (*). That means that I make a small commission from sales that result through these links, at no additional cost to you. You can read my full disclosure here.)
How To Break a Pinterest Stall… The Beginning
So, I started digging deep. Doing my research and trying a bunch of different things. Some things made absolutely no difference what-so-ever. Some things worked just enough to get my hopes up, only to send me crashing back in defeat. Finally, I came across two, incredibly, altering tools.
The first thing that really made a big difference was investing in Tailwind.* If you have never heard of Tailwind before, it is just this super easy scheduler that is designed for Pinterest and Instagram. I know that some people out there pin 50 plus pins daily. I know this because overtime I asked several bloggers how they were managing, they would tell me that I needed to pin more often, and suggest 50 as a good number. Before Tailwind, I wondered how in the world they pulled that off without spending the entire day pinning stuff. (or having someone else spending the entire day just pinning stuff).
On top of trying to wrap my mind around that awesome number, I have the additional problem of being a picky pinner. (i.e I check the pins to make sure that the post is high quality and the pins are legit.) But, being picky means it takes me more time to get my pins out there. I couldn't imagine trying to manually pin 10 pins per day, never mind 50!  Seriously, I would like to be able to actually work on my blog and my DIY projects. I just don't have that kind of time to devote to social media. Then, I found Tailwind.* And all I can say is that it was truly liberating. I can now dedicate an hour or two each week to scheduling my pins, and Tailwind does the rest!

Although, I should note that these results are mine alone. And while I feel very strongly about the value in using Tailwind, they do have their own  Typical Results of Tailwind for Pinterest Members that they publish every year. This will let you can see what the average growth rate looks like for all of their members. (shown in above image)
How To Break a Pinterest Stall Using Tailwind…
So, why Tailwind,* and how does it work? Well, Tailwind solved my issue of time and quantity. With it you can schedule as many pins as you want. You can even schedule a pin to go out to different boards at intervals. This has been my favorite feature. Before Tailwind, I would pin my image to my main board. Then, I would have to go back in 30 days and pin it to another board that I wanted it to be in. Then, repeat and repeat and repeat. Well, you get the idea.
Once you have several hundred posts, it just becomes a jangled up mess to keep track of what has been placed where. But with Tailwind, I just schedule it one time. Click each and every board that I want that pin to end up in. Then, tell it how often I want it to repin it for me.
The great thing about this feature is that you get a compounded effect. Your pins begin to populate many of the future time slots, and you end up with the majority of your pins being your own. Which we should all strive to do (I strive for an 80/20 mix of  my own vs other's).
Another feature that I love is that Tailwind* can tell you what time slots are best for you and your viewers. So, if you want to add a new time slot to your schedule, you can either dictate your own time choice, or choose from one of their suggestions. (Recommended time slots to add are shown in dotted green, current times in solid green.)
My Results With TailWind…
I have just been using Tailwind* for 6 months now, and I am so happy to see my followers finally in an upward trend. As I said before, I was stuck at 1800 for about two years. But in just the past 6 months, I have gone up to over 2400! Now, I know that may not seem like a high number to those of you who are soaring in the 5 and 6 digit stratosphere, but remember I started at nothing. And over 600 followers so far is thrilling for me, especial when I have been stalled for so long.
Plus, I am also noticing that my average monthly followers are seeing an upward trend. I started out gaining about 50 per month the first few months with just Tailwind, and it has steadily increased each month to well over 100 per month. (and is still climbing!) Above you can see my progress for the past 30 days, as of this writing.
How To Break a Pinterest Stall – Phase 2…
The second thing that I did was to add a MiloTree pop-up.* Prior to finding this pop-up, I was a pop-up hater. I especially dislike the ones that cover the entire page and force you to respond. I am one of those people who get irritated when I am bombarded by things jumping out at me.
Because of that, I decided early on that I would strive to find a good balance between advertisements and the user experience. So, I avoided pop-ups and any ads that are annoying. Then, one day I saw a pop-up that I thought was attractive. It blended well with the blog site that I was visiting. It didn't seem too intrusive. So, I decided to check it out. That led me to the MiloTree pop-up.*
By now, you have seen this pop-up* appear. Yes, it is that one that comes up on the bottom right (bottom center for mobile users). I love that I can customize this pop-up to match my site. Being able to customize it lets me make it stand out, or fade into the background, at the level that I feel comfortable with. I also like that it has an easy to see close tab, so viewers can click it off, if they choose. It also doesn't cover any of the post's material, which would have been a deal killer for me.
This pop-up* is designed for social media, and can be used for email, Pinterest, Facebook, Youtube, and Instagram. I added it two months after I started TailWind* and, at first, I was just using it for Pinterest. My followers jumped from 50 per month with TailWind to 100 per month just during the first month. Since then, the increase has continued to go up. I am now averaging over 120 followers per month, and projecting that to climb to over 150 within the next two months! You also get this nifty little chart that shows you your weekly trend. (Note – this image was captured the day before the Tailwind images – which is why there is a slight discrepancy in numbers).
FYI – those clicks are the people who clicked your pop-up, not the clicks coming from Pinterest. That helps to distinguish between increases resulting from the pop-up vs other means. As you can see, I have had almost 600 people click through to see my Pinterest account, in the past 4 months.
One of the best features with this pop-up is that you can schedule how often you want your viewers to see it. For example, I have mine set to every three days. That means that a visitor will see the pop-up the first time that they visit my site, but they will not see it again until there 3rd return visit. This helps to provide a better user experience.
In addition to scheduling the frequency, you can also have it rotate between all of your social media platforms. Right now, I am just doing Pinterest and email sign ups. But, if I wanted to I could add a pop-up for all of my social media platforms. The scheduler would then show a visitor a different pop-up every three visits (or however frequently you choose to have it appear). My email subscribers have tripled since adding it for sign ups!
Final Comments…
Maybe, with their latest changes, Pinterest will decide to bring back their "follow" button on each pin. But, for the time being, we will have to improvise if we want to capture that extra nugget of blogging gold. And these two tools have been great at helping me overcome this hurdle. I hope that you will allow them to help you, as well!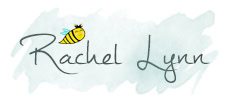 – PIN IT –
– PIN IT –