Sometime last year, I started to notice this new trend. I was scrolling through Pinterest looking at all the different planners that are available. About halfway down the page, I noticed this very pretty, hand-drawn, calendar. Well, naturally I had to check it out. This quickly led me into the world of bullet journalling. If you are unfamiliar with bullet journalling, let me just tell you that it is so much fun! I love seeing my bullet journals come alive. So, I thought that I would share with you some of my bullet journal ideas, and how to get started.
(This post may contain affiliate links (*). That means that I make a small commission from sales that result through these links, at no additional cost to you. You can read my full disclosure here.)
What is a Bullet Journal?
If you are like I was, you may be asking "Exactly, what is a bullet journal?". Is it a journal or a planner? Well, it is actually both. Because you are creating a bullet journal to meet your specific needs, it can be anything that you desire. It can be detailed or simple. It can be as plain or as fancy as you want. (Some people are very artistic and doodle amazing artwork into their journals. I rely on rulers and stickers to make mine look nice.)
How to Start a Bullet Journal…
All you need to begin a bullet journal is the right notebook or paper and some pens. Some people use dot paper/notebooks and others prefer grid paper/notebooks. I like a mix of both. Which is why I created my own printable bullet papers. I also made a few other printable templates that can be used for bullet journalling.  (FYI – all my printables are available for free. You can see more about that here.)

If you go with a notebook, you never need to print the paper. One of the best and most popular choices are this Leuchtturm Hardcover journal.* I like it because the pages are bleed proof, it has a blank table of contents page, and it has a nifty pocket in the back where you can store supplies. However, with a premade journal, you can't move things around later if you decide that you want to reorganize. To solve that problem, I started using loose paper and a binder, but that is just a personal preference.

Other than a paper choice and/or notebook, you are going to need a good set of pens. Let's start with a writing pen. Since you will be doing a lot of writing in small spaces, the best pens for text are fine tipped pens that don't bleed through. Some people swear by their Sharpie pens.* I like them because they meet all the basic requirements for journalling, and the colors are very vibrant. However, if you are a fountain pen lover, you should really give one of these Pilot Metropolitan* pens a try. They are so smooth and work great as a go to pen for writing.

For embellishing and color fill, I have two favorite brands for my go to pens. For hand lettering, I love the Tombow Dual Brush Pens.* They are water based, so they blend very easily. I also love, love, love my Staedtler Triplus Fineliner Pens.* They are so vibrant and easy to use for fine details like lining, drawing, or even writing text.
Bullet Journal Ideas…
So, once you get started with your bullet journal, where do you go from there? Well, there are so many things that you can do with your journal besides using it as a date book. In fact, there are so many bullet journal ideas that can be utilized to customize your book. One of the most common templates is a tracker. You can use it to track habits, goals, and more.
You can also keep track of your finances with a bullet journal. One of my favorite templates is for a saving's challenge. You can get my template for free with access to the Printable's Gallery (a service that I provide for all of my subscribers). This one is divided into 24 deposits, which can cover 24 consecutive weeks, or bimonthly amounts for an entire year.
Another fun bullet journal idea is to plan out your Netflix or binge worthy movies. (And as luck would have it, I also have a printable for that.) This same idea can be applied to a reading list, or to any other goals that you would like to set.
Accessory Products:
Because I am not the greatest artist, I need a little assistance to embellish my pages. Some of the best  products that I have found to make my journals functional can be purchased from Amazon. One of the easiest ways to embellish is to use washi tape.* I like to buy it in sets, so that I have a selection from which to choose.  It is a good idea to not only have decorative designs, but also to have some pastel shades that you can write on – these make good labels for days of the week.

Another great way to embellish a journal is with stencils. With a good set of stencils you can create perfect banners and letters. I like this set of stencils* because it has a great selection of stencils that are necessary for bullet journalling. They can also be used for scrapbooking and other DIY crafts. Plus they fit in most bullet journals, so you can carry them with you.
Another really neat item that I found are these calendar stamps.* It comes with all the options needed to create calendars for each month and a week in review stamp. Note – these require a stamp block, so if you don't have one (or are new to stamping) you will need to buy one of those for this to work correctly. I have seen a few people who have attempted to use these without a block (or the understanding that they needed one) and ended up less than happy.
Final Comments…
Regardless of how detailed you choose to make your bullet journal, they can be a great way to help organize your life and keep track of the important stuff. As mentioned before, I have a lot of printables available in my Printable's Gallery, including some bullet journalling templates. I try to add new freebies regularly. So, make sure you subscribe to receive access!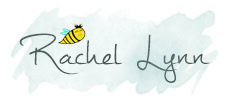 – PIN IT –
– PIN IT –
---